Safety and Training Award
The conference programme of the World Demolition Summit earlier in the day had underlined, if underlining was necessary, that safety is the single most important issue facing the industry today. At the same time, several speakers referred to the importance of investing in the next generation of demolition engineers, so training is not far behind. Put the two together and the result was a keenly contested category, but one in which Erith proved a worthy winner and in so doing notched up a "hat-trick" of awards before the World Demolition Award put the icing on the proverbial cake.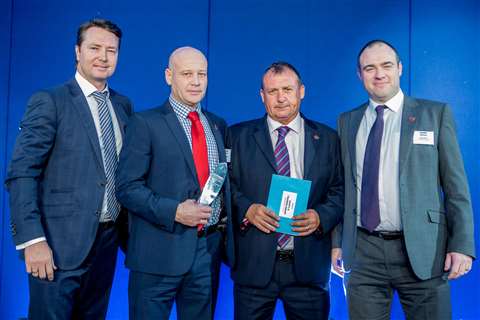 Erith's commitment to safety and training was obvious from the investments it had made in the area in the previous 12 months. Starting from the top, it appointed two specialist directors for training and safety, health, environment and quality respectively. It then increased the in-house safety and training department from five people to more than 20.
As further emphasis of the importance of safety and training to the company, its Erith Training Services division, set up in 2015, continued to thrive and delivered over 20 projects during the year.
John Woodward again: "All the entries in this category had made great strides in training their workforce to the highest possible standards but the winner had introduced groundbreaking ideas which lifted their entry to another level."