Safety enhanced via camera
By Christian Shelton12 October 2020
The Backeye 360 from UK-based vehicle and mobile machinery safety solutions specialist Brigade Electronics is a camera system designed to eliminate vehicle blind spots and assist low-speed manoeuvrability by providing the driver with a 360 degree view of their machine in a single image.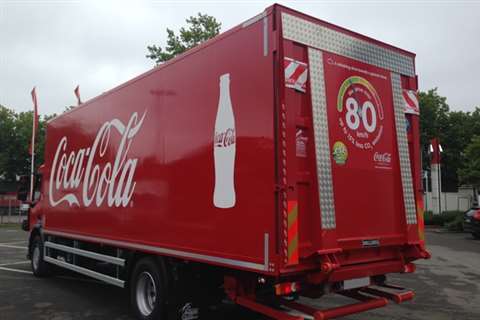 Live images from four wide-angle cameras are streamed directly to the driver. These cover the front, rear and each full side of the vehicle, including the near-side. The device can also incorporate warning alarms, which sound an alert should a person or vehicle move into a blind spot, or if the driver is getting close to an object while manoeuvring at low speeds.
The blending and stitching of the camera views can be configured to meet the requirements of the user and the settings can be saved to upload to identical vehicles in a fleet.
Backeye 360 will work on virtually any rigid vehicle or machine, large or small, said Brigade Electronics and the distance of the viewing area can be set to suit the application.
The system is compatible with Brigade's Mobile digital recording (MDR) systems, which record the activity around the vehicle. In the event of an incident, the captured footage can be used as evidence and helps to protect drivers if there are conflicting reports, said Brigade Electronics.
Coca-Cola European Partners (CCEP) has fitted 70 vehicles with Brigade's Backeye 360 and plans to fit about 30 new ones this year.
A video of how the Blackeye 360° works can be seen below or via this link: https://vimeo.com/418828282