Saipem found guilty by Italian court
By Andy Brown20 September 2018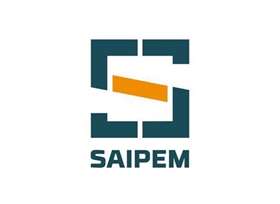 An Italian court has found contractor Saipem and the company's former CEO guilty of corruption related to bribery charges committed in Algeria in 2010.
The Court has convicted, amongst others, a number of former managers of Saipem for international corruption and has ordered the firm to pay a sanction of €400,000 (US$467,000). The former managers of the company convicted by the Court all left Saipem between 2008 and 2012.
The former CEO of Italian-based Saipem, Pietro Tali, was sentenced to four years and nine months in prison. The court seized €197.9 million (US$231 million) from the firm.
Under Italian law, companies are responsible for the actions of their managers and can be fined if found guilty.
The case revolves around allegations Saipem paid intermediaries approximately €198 million (US$231 million) to secure contracts worth €8 billion (US$9.3 billion) with Sonatrach, Algeria's state-owned hydrocarbon business.
Saipem reserves the right to appeal the Court's decision on the basis of the reasons underpinning the ruling, which will be filed within 90 days.