Sales and profits up at Bam
By Steve Skinner05 March 2009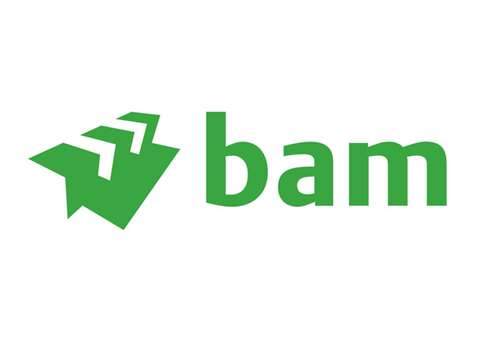 Bam reported 2008 revenues of € 8,8 billion, up +3,5% on 2007 sales of € 8,5 billion. Pre-tax profits for 2008, before goodwill impairment, rose +3,1% to € 352 million, up from € 341 million the previous year.
Taking the goodwill impairment charge of € 100 million relating to the acquisition of AM into account, the Dutch group recorded a 2008 pre-tax profit of € 162 million.
While the property and Public Private Partnership divisions of the Group reported a drop in sales of -7,6% and -8% respectively, the construction business reported an increase of + 0,9%, up from € 3,7 billion in 2007 to € 3,8 billion last year.
The group's civil engineering division reported a rise in sales too, up from € 3,5 billion in 2007 to € 3,7 billion, a +8% increase. The mechanical and electrical contracting arm of the group increased revenues by +18% to € 244 million from € 206 million 12 months earlier.
A company statement said its construction business performed well in 2008, with strong performances in the Netherlands and an improved position in Belgium and Germany. Meanwhile, the UK contribution fell due to exchange rates.
The fall of UK and Irish property activities as well as deterioration in the group's home markets put pressure on Bam's property business and resulted in a goodwill impairment charge relating to AM.
The civil engineering business was strong in Belgium and Germany and in the niche markets outside Europe, while exchange rates hit the UK's contribution.
Outlook
"Royal Bam Group is well placed for 2009," said a company spokesperson. "This is thanks in part to the size and quality of our order book which stood at € 13,1 billion on 1 January 2009.
"With rapidly changing circumstances in all of Bam Group's markets we cannot, however, issue a profit forecast for 2009," confirmed the spokesperson.