Sales growth for Haulotte in challenging market
By Euan Youdale15 October 2019
Haulotte has announced consolidated sales of €135.3 million ($149.3 million) in the third quarter of 2019, up 4% compared to the same period in 2018. The company said the revenue rise came despite the market being, "more adverse to commitment than expected," and has, "accumulated indications of slowing down since our last financial release."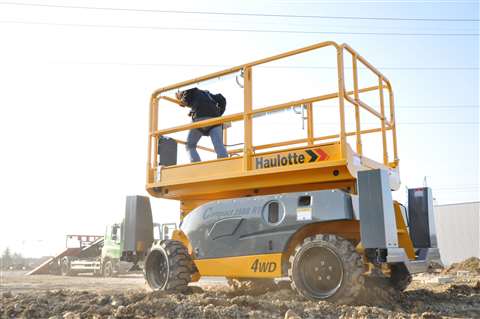 The nine-month period ending September 2019, saw sales of €477.9 million ($527.3 million), compared to €413.9 million ($456.7 million) in the first three quarters last year, representing an increase of nearly 14%. "In a European market that is now declining compared to last year, the group's sales are slowing but remain up 13% at the end of September, driven by the majority of countries," said the company.
In Asia-Pacific, the group was up 18% in the year-to-date, still driven by sales in China and Australia. Latin America achieved a good third quarter, allowing Haulotte to post 9% growth at the end of September, with Brazil continuing the momentum seen in the first half of the year. In North America, Haulotte reported 17% sales growth, mainly due to scaffolding activity.
The group's equipment sales increased by 14%. Services activity grew by 5%, while the rental business grew by 25%.
Focusing on the future, the company said, "With an increasingly uncertain global economic context pushing major market players to adopt a wait-and-see attitude, it is unlikely that Haulotte will meet its annual objectives for 2019, a growth in sales and current operating income of around 10%, excluding exchange gains and losses."