Sales rise at Haulotte
By Euan Youdale14 February 2018
Haulotte Group generated consolidated sales of €139.3 million in the fourth quarter of 2017, compared to €114.4 million the previous year, representing an increase of 22% compared with the previous year and 31% compared to the previous quarter.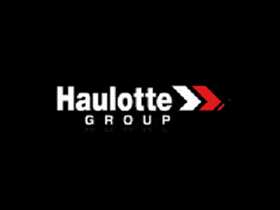 Full year consolidated sales in 2017 were €510.0 million in comparison to €457.8 million in 2016, an increase of 12% across the year at constant exchange rates.
The commercial dynamism of the European zone was confirmed in most markets, enabling Haulotte Group to post annual sales growth of 19% in this region, said the company.
Asia-Pacific ended the year with revenue growth of 7.5% (at constant exchange rate), thanks to a sharp rebound in fourth quarter sales in the Middle East and Asia.
In North America, sales of MEWPs rose by 21% over the period, and saw the group strengthening its position in that market. The drop in scaffolding sales in the year, however, at -25%, prevented the company from posting revenue growth in the region.
Finally, despite a slump in the Mexican market; the sales in Latin America rose by 6%, at constant exchange rates; a sign of improvement in challenging gloabl markets.
On a year-on-year basis, all of the group's activities delivered growth at constant exchange rates, especially in its Equipment sales sector (13%) and Rental sector (16%). The company's third division Services, saw a 1% rise.
"Driven by a well-oriented commercial activity in all markets and an increase in the order book, Haulotte Group expects to post sales growth close to 10% in 2018," said the company in its financial statement.