Sales slow at Haulotte
By Euan Youdale12 February 2020
Haulotte achieved revenues of €132.9 million in the final quarter of its 2019 financial year, down 9% compared to the same period last year, although they were stable compared to the preceding quarter, said the company.
Over the full financial year, the France-based manufacturer reported 9% revenue growth from €558 million to €610.8 million. It has forecast a 10% drop in sales for 2020.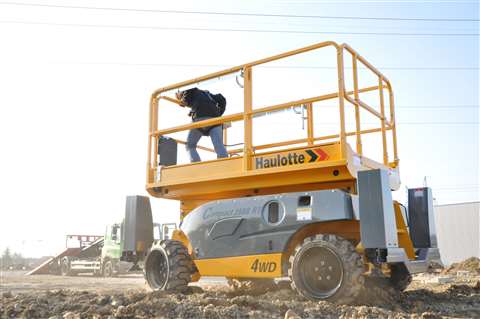 The European market continued to slow over the year after peaking in the first half of 2019 and ended the year below 2018 levels. Despite this, Haulotte increased sales in Europe by 5%, delivering growth in the majority of its markets.
In Asia Pacific, the only strong growth market in 2019, the group's sales grew by 15%, driven mainly by China and Australia.
In North America, Haulotte saw the growth in its scaffolding products particularly in previous quarters, resulting in a 16% revenue growth year-om-year.
Aside from the Brazilian market, which rebounded sharply over the final quarter, all other Latin American markets showed a significant decline. Despite this uncertain environment, Haulotte delivered stable sales in the area, it said.
Haulotte's own rental business continued to build on the momentum of previous quarters and posted full year growth of 29% to €21.6 million, while the services division, saw revenues rise 8% to €55 million.
However, Haulotte has confirmed that it will not be able to meet its current operating profit growth target of close to 10% (excluding foreign exchange gains and losses) for the year 2019 and should end up close to its 2018 level.
"Against a backdrop of declining European and North American markets, and facing the macroeconomic uncertainties affecting the global economy, Haulotte expects to post a decline in sales of close to 10% in 2020," said the company.