Sales up at Bronto Skylift
By Euan Youdale20 August 2013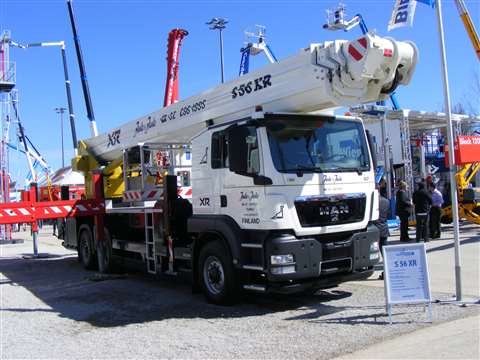 Finland-based truck mount specialist Bronto Skylift saw a successful second quarter of 2013, despite a small decline in orders.
Net sales in Federal Signal Corporation's Fire Rescue Group (Bronto) increased by $4.2 million, or 13%, to $37.5 million for the three months ending June 30 2013, primarily driven by increased industrial product sales in the USA.
Total orders declined by $2.3 million to $38.3 million for the three months, while orders in the USA decreased $7.6 million compared with exceptionally strong orders in the second quarter of 2012. This was partially offset by improved demand for products in Asia and Europe.
Operating income increased $1.7 million, or 100%, to $3.4 million for the three months. The company said this derived from a good product mix and improved production efficiencies of $1.2 million. In addition there was an increase in volumes of $0.6 million, partially offset by an increase in selling, engineering, general and administrative expenses of $0.2 million. Backlog reduced to $87.3 million from $90.4 million in the first quarter.
"This was a very strong quarter, with both our Environmental Solutions Group and our Fire Rescue Group performing nicely," said Dennis Martin, Federal Signal Corporation president and CEO. "The Fire Rescue Group turned in an unusually strong quarter, with a spike in deliveries that helped drive higher operating margins and operating income."