Salini Impregilo completes Sogamoso hydro plant
By Chris Sleight19 January 2015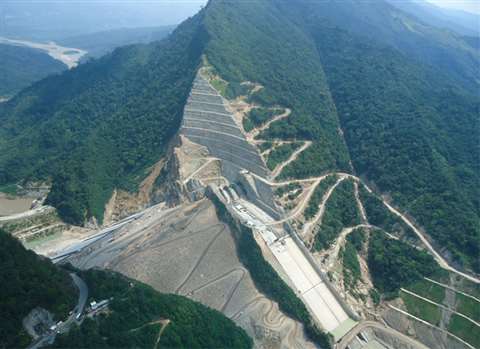 Salini Impregilo has completed construction of a dam and hydroelectric plant on the Sogamoso River in north-west Colombia. The € 650 million (US$ 775 million) project took six years to complete and employed 7,000 people.
The scheme comprises a 190 m tall dam and an underground power station housing three turbines capable of generating 820 MW of power. According to the contractor, the new power plant will supply about 10% of the country's annual energy requirements, with its 5,056 GWh per year capacity.
The dam and power plant was inaugurated Colombian president Juan Manuel Santos Calderón and the general manager of client body ISAGEN Luis Fernando Rico Pinzón, among others.
Elsewhere in Colombia, Salini Impregilo is currently working on a second hydroelectric project called El Quimbo, located on the Magdalena River. Its installed capacity will be 400 MW.