Salini's €718 million Paris contract
By Sandy Guthrie24 October 2018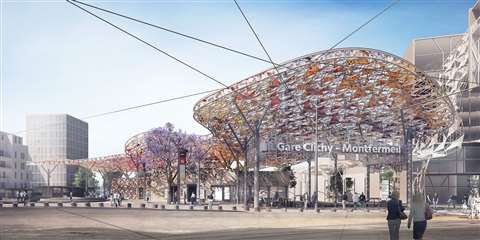 Italian-based contractor Salini Impregilo has won a €718.8 million contract to build a section of a new metro line for Grand Paris Express in France, currently the biggest project in Europe.
Salini Impregilo said this was the biggest contract in value and size to be won by a foreign company for the French project.
The future Line 16 of Grand Paris Express will serve a number of communities in the northern and eastern part of metropolitan Paris.
Awarded by Societé du Grand Paris, the contract, known as Lot 2, will involve the excavation of 11.1km of tunnel and the construction of four stations at Aulnay, Sevran-Beaudottes, Sevran-Livry and Clichy Montfermeil, along with 11 related works.
Salini Impregilo said it would assign 20% of the value of the contract to local subcontractors and employ disadvantaged workers for 5% of the total number of hours estimated to be needed to complete its section of the metro line.
CEO Pietro Salini said, "The city is pursuing this titanic metro project that will revolutionise mobility in Paris by 2030, and contribute to reviving the economy of the city and country.
"We are very satisfied to have been given a second contract in the Grand Paris Express, which today represents the biggest project of sustainable mobility in Europe."
In March, Salini Impregilo and joint-venture partner Nouvelles Générations d'Entrepreneurs won a €203 million contract to extend Line 14 of the Grand Paris Express to Orly airport. The work marked the group's return to France some 20 years after it worked on the city's Est-Ouest Liaison Express (EOLE) between 1992 and 1998.
Salini Impregilo also contributed to the expansion of the city's metro, working on the METEOR line (Metro Est-Ouest Rapide).
Swiss role
Meanwhile, Salini Impregilo and its Swiss subsidiary CSC Impresa Costruzioni have been selected to develop a commercial and residential district in Lausanne, Switzerland, at a value of more than CHF100 million (approximately €90 million).
It is the biggest project of its kind to be won by CSC in the country in recent years.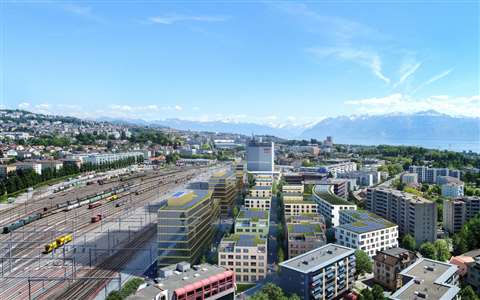 Commissioned by the Real Estate unit of Swiss Railway operator FFS, the project involves the design and construction of 10 buildings and surrounding public spaces for a new district called Parc du Simplon.
Next to the Renens train station in western Lausanne, the project will include two office and eight residential buildings with a combined total of 200 apartments.
The office buildings will be occupied by the FFS's regional branch office.
CSC said it had been taking part in major public works in Switzerland since 1960, including the Saint Gotthard Base Tunnel, the longest railway tunnel in the world at 57km that opened in 2016.