Sandvik targets growth in China
By KHL Group26 November 2014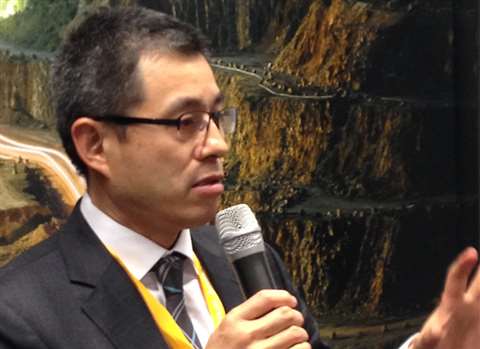 Sandvik Construction said it was targeting a 20% growth in sales in China next year. The challenging target was announced by Sandvik Construction president Dinggui Gao at the Bauma China 2014 exhibition, which runs from 25 to 28 November.
The company said that despite an overall "flat" construction market in China, it was confident that it could achieve its 20% target through expansion in key sectors over 2015.
Those sectors included crushing and screening, where Sandvik expected smaller operations in china to close while bigger ones expanded, and surface drilling. One sector ear-marked for growth was mobile crushing, where the company expected significant expansion plus added growth in the construction materials recycling sector.
Greg Albert, Sandvik president for global markets, added, "the market in China is fairly flat at the moment - not bad - just flat. We are now considering this to be our new 'normal' and we are looking at ways of growing under these market conditions. We are looking to provide customers with solutions rather than just pieces of equipment."