Sany Europe extends wheeled loader options
Sany Europe has been distributing 15 models of hydraulic excavator, ranging from 1.6 to 50 t, across Europe since 2016.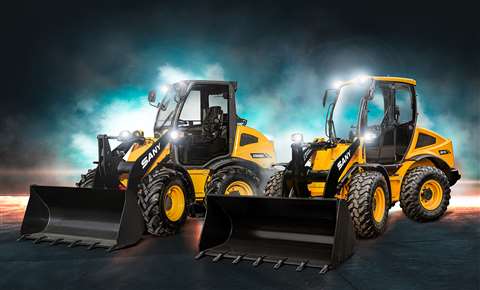 The latest addition to the portfolio, launched in November, is a line-up of compact wheeled loaders, ranging from 0.7 to 1.1 cu m (24 to 38 cu ft) bucket capacity, spread across four models.
The company said that the extended product portfolio enables it to serve customers better and offer machines for more applications and industries as it looks to becoming a leading construction equipment company in Europe.
In addition, the wheeled loaders benefit from oscillating rear axles, which are normally found on larger machines to increase stability.
Based on bucket volume capacity, the range comprises the SW075, SW085, SW105 and SW115.