Sarens Enters Estonia To Further Strengthen Its Presence In The Region
Sarens new business unit in Estonia prepares to serve the Baltic countries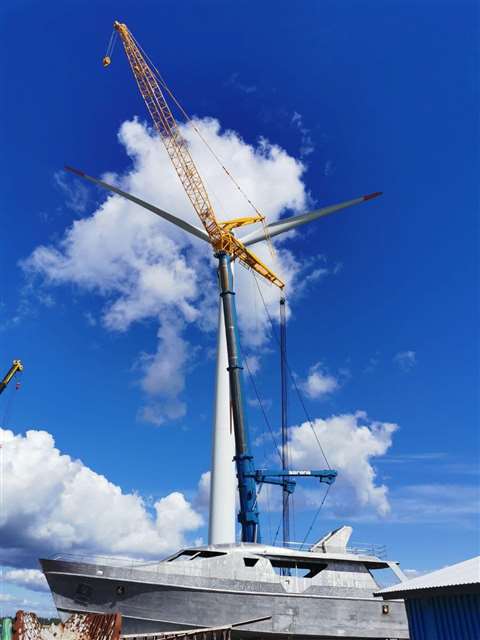 Sarens has been operational in the Baltic region for many years, mainly serving clients in Norway, Sweden, and Lithuania. With increasing scope of services and growth opportunities in Baltic and Scandinavian countries, Sarens decided to open a business unit in Estonia. 
The business unit in Estonia will enable the team to provide:
quick responses to client enquiries
competitive pricing
local staff to ensure prompt and timely solutions to clients' needs  
The business unit is based in Tallinn. The new unit will serve as a crane depot and offer a host of sales, operations, maintenance, and planning services. The equipment available will include cranes with 20-500T capacity including hydraulic and lattice boom cranes.
The Estonia unit will serve as the base for other North European markets including Finland. Locally, the unit will closely serve the clients in the Harjumaa, Tartumaa, Pärnumaa, and Ida-Virumaa regions. Sarens' global expertise in the civil, wind, and energy sectors will prove beneficial for the region where we see considerable growth opportunities. 
According to Mariusz Sudol, Regional Director, Eastern and Northern Europe, "The Estonian market is quite closed and conservative with regard to foreign companies, which is why a different market entry strategy was chosen. Our local partners and employees who have been working with Estonian clients for many years now, did a great job breaking the ice and proving that Sarens' contribution to Estonian construction and engineering industry can open up mutually beneficial innovations." 
Clients can contact the Estonian business unit directly by phone or e-mail. Our local manager, Pavel Smekalov can be reached at pavel@sarens.ee, +372 57 876 8