Sarens Nass orders 15 Demags
By Christian Shelton16 March 2017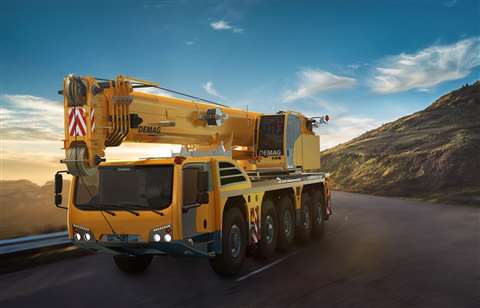 Bahrain-based Sarens Nass Middle East W.L.L group, a specialist in crane services and heavy lifting, has ordered 15 new Demag AC 130-5 all terrain cranes from manufacturer Terex. The order came just after Sarens, from the head office in Belgium, ordered 18 new Demag all terrain cranes in February.
The five-axle Demag AC 130-5 has a 60 metre boom and can reach a maximum system length of 86.5 m with additional main boom extensions. For road travel the total length of the crane is 14.3 m and it is 2.75 m wide.
Commenting on the purchase, Alhanoof Nass, Sarens Nass Middle East director, said, "We have a significant number of new Demag all terrain cranes in our fleet. The Sarens Nass Middle East W.L.L. group has shown its continuous support and believes in the Demag line of products by ordering these cranes. They manufacture products that are of superior quality."
"The name Demag has always stood for quality in our group. Furthermore, Terex Cranes understands our needs and can provide tailored solutions when and where necessary," added Ludo Sarens, Sarens president.