SC&RA discusses likely trends in 2023
By Joel Dandrea05 December 2022
SC&RA members on both the construction and transportation sides of the Association are likely keeping a sharp eye on what 2023 is set to bring, even as they assess the remaining parts of 2022 from the micro and macro levels.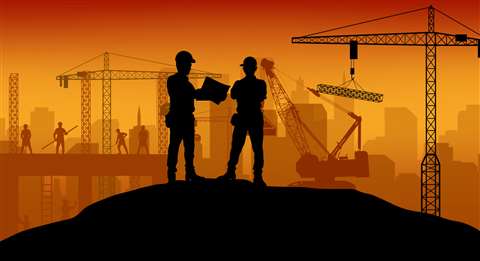 With that in mind, a new year is nearly upon us, and all the hopes, concerns, outlooks and unknowns that come with running a business, especially within the construction and transport industries, are stacking up as we transition into 2023. All the more reason to take a look at trends we'll likely be dealing with next year.
For starters, digitization will only continue its progression across multiple fields within construction as AI and robotics make a greater impact on safety and efficiency. It's also worth noting that VR will play an increasingly greater role across the industry, with some jobs potentially being performed entirely through VR.
As a result, VR training programs will only increase in availability – making it possible for companies to provide quality training quickly, easily and affordably.
Digitization being what it is, innovation on all fronts – especially through automation, big data and AI – will continue to impact and improve safety, efficiency, communication and overall productivity across the industry. What does that mean for job seekers? Construction jobs are going to become even more specialized.
Green building will also remain a steady vertical within construction in 2023. For context, in 2022, green building projects accounted for just under half of all new construction, and by 2025, more than 60 percent of all new buildings could be labeled net-zero ready – or capable of being built with zero carbon emissions. That said, green energy will become even greener: renewable energy is quickly becoming a prominent source of power on a global scale.
What is the latest in trucking innovation?
On the trucking side, innovation is also at the top of most trends lists, whether it be through upgrades in tracking and management software, or on the electric side – even driverless. But the industry itself, while poised for continuous technological disruption, is still dealing with a more unfavorable type of distraction – workforce and profitability – two trends that, unfortunately, will remain a decidedly hot topic in 2023 as supply chains continue to recover and the industry itself tries to solve the worker-shortage puzzle.
Data analytics within trucking will only increase in form and function in 2023. Many companies have already realized the benefit – with more to follow as the technology finds its way into corporate operational practices as well as actual vehicles on the road. Prior to recent telematics technology, fleet managers had limited visibility into what their trucks were doing on a daily basis. Now, with the help of telematics data and machine learning, there are countless ways fleets can optimize their operations – from improving fuel economy and driver habits to understanding asset utilization to streamlining maintenance and more.
As for fuel costs, the Department of Energy's Energy Information Administration (EIA) recently reported that it expects national diesel prices to average more than $5 per gallon for the rest of 2022. However, the administration said it does expect a slight contraction of the U.S. economy to bring distillate prices down in the first half of 2023.
That said, however, for 2023, EIA adjusted its full-year diesel average projection by 8.4 percent, increasing it from $4.29 per gallon to $4.65 per gallon. Based on current conditions, EIA projects diesel to average $5.12 per gallon in the first quarter of 2023, $4.69 in the second quarter, $4.38 in the third quarter and $4.45 in the fourth quarter.
Fuel efficiency will also become a greater focus next year, and beyond, as urbanization continues its steady emergence across the U.S. Wide-scale development means that once-reliable corridors and roadways are only becoming more crowded, or modified altogether, which makes for an ever-more challenging landscape for specialized carriers.