SC&RF unveils new training grant
By Hannah Sundermeyer16 January 2023
The skilled labor gap in the lifting, rigging and specialized transportation industry is significant and growing. The Specialized Carriers and Rigging Foundation has unveiled a new Company Training (CT) Grant which offers financial assistance to ease the burden on companies that are training multiple employees.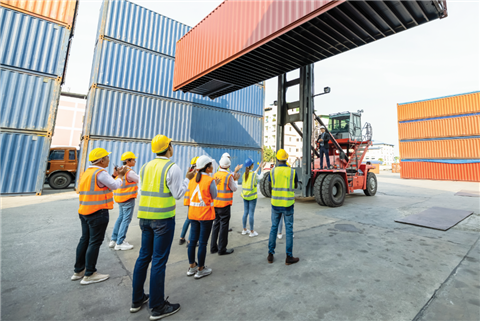 If you have employees who need training such as OSHA, mechanical, rigging or safety – SC&RA members are encouraged to apply for a grant for financial assistance.
Applications are open to SC&RA member companies only as an exclusive benefit and are also intended for the training of two-plus employees. The courses or classes should be directly related to acquiring necessary skills to advance an employee's career. This could include training in mechanics, welding, rigging, project management, software training (new systems), driver school or crane operator certification.
Selection and reviews occur as applications are received, and awards are provided until annual funds are depleted. Notification of acceptance or declined applications are provided after 2 to 3 weeks. Grants are awarded up to $5,000.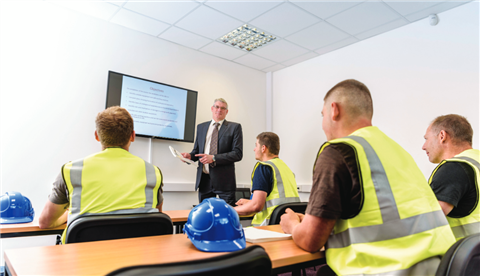 "The SC&RF is really excited to launch this new grant to support companies as they train their workforce," said Jackie Roskos, director, SC&RF. "We have evaluated the scholarship program over the last several years and surveyed member companies for feedback on ways the SC&RF can meet members' needs. This type of financial assistance and support of training is what the program has been missing. It will enable companies to apply for a grant to train multiple employees at their facility
with a trainer of their choice. It also reduces the selection time to a maximum of three weeks so that companies can move forward with necessary training quickly."
Are you eligible?
Company Training (CT) Grants are open to all SC&RA member companies who have paid their member dues. Companies may apply for this award for two or more individuals. If you would like to apply for an individual award please visit www.scr-foundation.org/construction-grant-award-details