Scania delivers 4000th engine to Himoinsa
By Sarah Ann McCay05 June 2014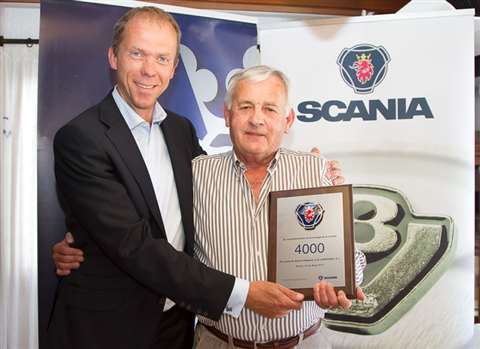 Scania celebrated the delivery of its 4000th engine to Spanish manufacturer Himoinsa with a ceremony to mark more than 12 years of collaboration between the two companies.
Mathias Carlbaum, managing director of Scania Ibérica, paid tribute to Francisco Gracia, founding president of Himoinsa, at an event hosted by the engine manufacturer and attended by senior figures from both organisations.
Scania and Himoinsa have forged a close professional relationship. One of the projects that will give continuity to this relationship is a recent initiative to supply Scania engines to manufacture generator sets at Himoinsa's new production centre in Brazil.