Schramm returns to Terex Cranes
By Alex Dahm04 October 2017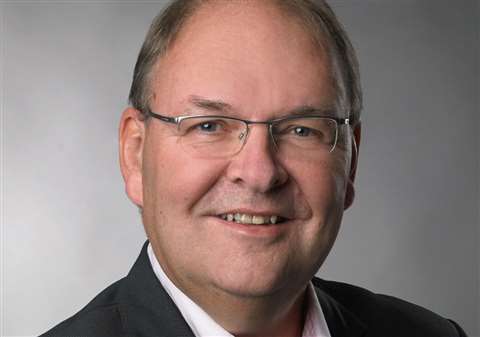 Thomas Schramm has rejoined Terex Cranes, manufacturer of Demag and Terex cranes in Germany.
As vice president sales and product support, EMEAR, Schramm will be responsible for driving the strategy for wheeled and crawler mobile crane sales and support in Europe and the Middle East, Terex said. In addition, he will be a global ambassador for the Demag brand.
Schramm started in the crane industry at Demag in 1987, more than a decade before it was acquired by Terex. He was international sales director when he left in 2010 and then moved to work at crane manufacturer Tadano.
Commenting on his move, Schramm said, "Terex has implemented a number of positive changes and improvements. These efforts and the company's long-term commitment to the crane business through the investment in new product development, quality and product support make me excited to rejoin the team. I will be proud to add and contribute to this growth by driving customers' satisfaction in our products and services and making Terex and Demag cranes a successful investment for our customers."
Steve Filipov, Terex Cranes president, said, "We are excited to welcome back Thomas to the Terex Cranes team. His experience and reputation in the crane industry will help us to continue our mission of regaining industry leadership and becoming the most customer-responsive company in the crane industry.
"His extensive knowledge of Demag all terrain and crawler crane models makes him the perfect candidate to act as the brand's global ambassador for large global accounts to create value and help advance their success and profitability."
With the move Carsten von der Geest has a new position as vice president of global commercial operations and global used equipment. Terex said he will drive ongoing activities and process improvements across the commercial organisations globally and lead global used equipment efforts while also taking on a leadership role with several strategic customers.