Scott Bros expands composting operations
By Leila Steed24 January 2020
Scott Bros, a recycling company in the United Kingdom, is expanding its composting operations in to increase the amount of green waste it can recycle.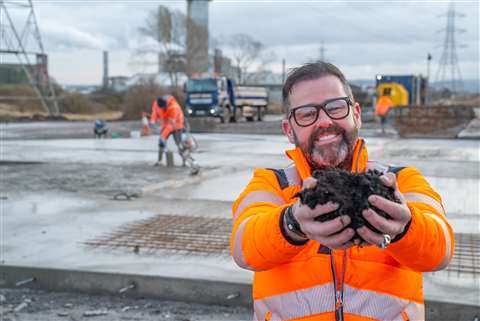 The recycling company is using a ready-mixed concrete containing sharp sand reclaimed from excavation and construction waste, to extend the impervious concrete pad on which its green waste undergoes the composting process.
This will allow more green waste, which is collected from commercial customers, to be placed into more "wind rows" as part of the high-volume windrow composting method.
Scott Bros director, David Scott Jr, who oversees the composting operation, said: "This is a perfect demonstration of the benefits of Teesside's circular economy – using recycled materials to help us recycle even more material.
"We are creating commercially viable sand from construction waste that could otherwise end up in landfill. This in turn is being used to increase our capacity to create more compost from green waste, which otherwise may also end up in landfill."