Scott-Macon becomes Tadano dealer
By Hannah Sundermeyer09 September 2016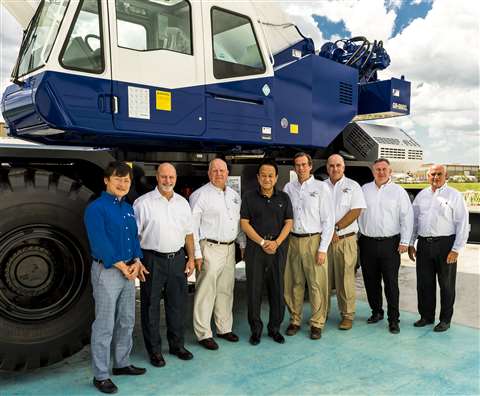 Scott-Macon Equipment has been appointed a distributor for Tadano America crane products. Scott-Macon will be responsible for the sales, marketing and customer service for Tadano's crane products in the states of Texas and Oklahoma.
"Scott-Macon Equipment is an established crane sales and rental organization that will solidify Tadano's strong market position in Texas and help to expand our footprint into Oklahoma," said Ken Butz, general manager of sales for Tadano America. "Our mutual commitment to customer service brings significant value to those markets and customers."
Established in 1973, Scott-Macon Equipment has over 43 years of experience distributing, renting and servicing cranes in the Gulf Coast region of the United States.
"Scott-Macon Equipment and Tadano have been successful partners for many years starting with the Tadano Mantis line of hydraulic tele-crawlers," said Bob Dimmitt, senior managing director of Scott-Macon Equipment. "We are excited about the opportunity to formalize this representation of Tadano's rough terrain and all-terrain cranes. We have had a great partnership with Tadano and share many common goals including our commitment to safety and customer service. The value of Tadano products is something that our Tadano Mantis customers have experienced first-hand since Tadano acquired that product line in 2008."