SDMO shines at Bauma
By Helen Wright07 April 2016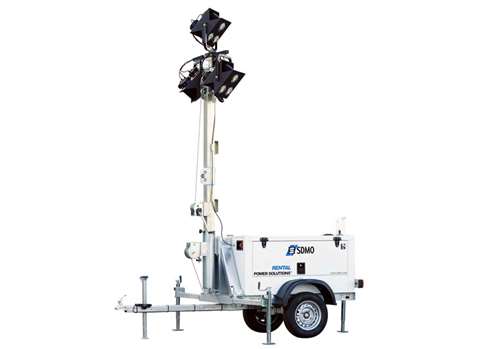 Manufacturer SDMO has launched the first model of its new LED lighting tower range at Bauma – the RL4500-5.
Boasting three 450W LED spotlights power, the new model boasts low fuel consumption. The LED spotlights are also said to be "extremely" heavy duty and designed for use in tough conditions.
Other new products on SDMO's stand include additions to its Rental Power generators, which consists of portable units from 3kVA to 15kVA; rental compact mobile gen sets from 16kVA to 550kVA, rental power gen sets from 650kVA do 700kVA, and contergy (container-based gen sets) from 715kVA to 2500kVA.
SDMO is also using the trade fair to present a sneak preview of its R22C3 KDI and R44C3 KDI gensets from the rental compact range, as well as the R1400 from the contergy range and much more besides.
Taking place in Munich, Germany, from 11 to 17 April, Bauma is the largest construction equipment exhibition in the world.