Seddons gets green award for EnviroPad
By Sarah McCay30 October 2014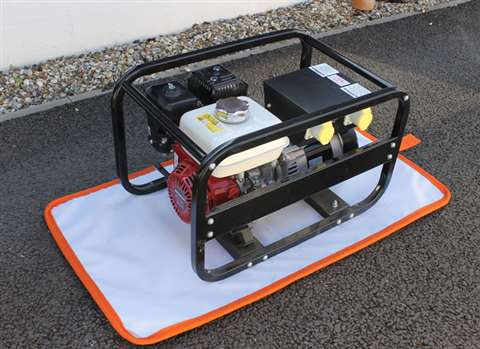 UK-based Seddons Plant & Engineers has been awarded the Environmental Innovation Award at the North West Green Hero Awards for its Green Rhino EnviroPad product.
EnviroPad is a form of drip tray that allows organisations to use or store plant, tools or refuelling containers while preventing the leakage of hazardous fluids such as oil, diesel or petrol into the environment.

Seddons Plant & Engineers Ltd developed the Green Rhino EnviroPad in conjunction with Capture Green Environmental Solutions and it is now being used all around the UK to help prevent pollution.
A large number of entries were received for the Environmental Innovation category from organisations across Cheshire, Cumbria, Greater Manchester, Lancashire and Merseyside, and six companies were shortlisted.
Bolton-based Seddons Plant & Engineers competed against the likes of Walkers Snack Foods to be crowned the winner of the Environmental Innovation Award.
Stephen Seddon, managing director of Seddons Plant & Engineers Ltd, said, "We are extremely proud to receive this award for the EnviroPad and it really is pleasing to receive recognition for the product's ability to reduce environmental impact and improve sustainability.
"We're also due to go to London's Houses of Parliament in a few weeks' time to collect a Green Apple Environmental Award for Best Practice for the introduction of the EnviroPad, so it is a very exciting time for us at the moment."