Select adds Terex flat top towers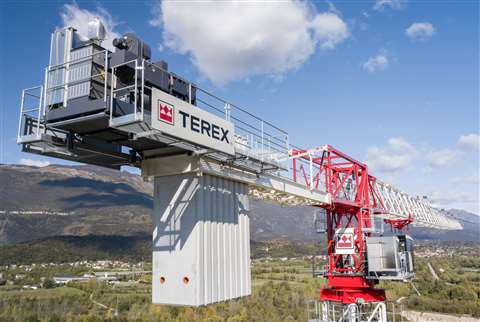 A pair of flat top Terex tower cranes will join the fleet of UK rental specialist and Terex dealer Select Plant Hire.
The CTT 472 flat tops are 20 tonne capacity models with two- and four-fall rope configurations. Both were ordered with full 80 metre jibs, adjustable for length in 5 metre increments, upwards from the minimum 30 metres. They have a slewing connection for the HD23 mast which is the standard one Select Plant uses in its existing fleet of large tower cranes, Terex said. They will also fit on the recently introduced HD23 mast with integrated T-lift operator elevator. Hoist winches are 80 kW with 990 metre drum capacity.
Commenting on the deal Edward Carr, Select Plant business stream leader – lifting solutions, said, "Our long-standing partnership with Terex tower cranes has enabled us to provide the cranes to build some of the most iconic buildings in the UK. The strength of our relationship enables us to work together to develop cranes that best suit our customers' requirements. These new flat top cranes benefit from the latest technology, including telematics, enabling our customer to utilise the crane data to drive project certainty and delivery."
Lee Maynard, Terex Tower Cranes global sales director, said, "Our ongoing collaboration with Select Plant Hire Ltd really is a joint team effort. We are delighted to receive this new order for models that will be new in the Select fleet. It's always nice to see our cranes on high profile jobs in the UK. All of us at Terex Cranes are extremely excited about the year ahead and look forward to supporting Select on their growth strategy."
The CTT472 is designed for sites where heavy prefabricated concrete elements need to be lifted into place. These new cranes will go to work for Select's rental customers in the UK, also lifting other construction material and equipment. One unit has been delivered and the other will follow in the coming months. Select Plant Hire is the UK and Ireland distributor for Terex Tower Cranes.