Sennebogen scrap handler debuts at ISRI
By Steve Ducker31 May 2018
Constantino Lannes, president of Sennebogen, introduced the company's new 850 E Series material handler at the recent 2018 ISRI (Institute of Scrap Recycling Industries) Show. The new model features a Tier 4 final compliant Cummins engine.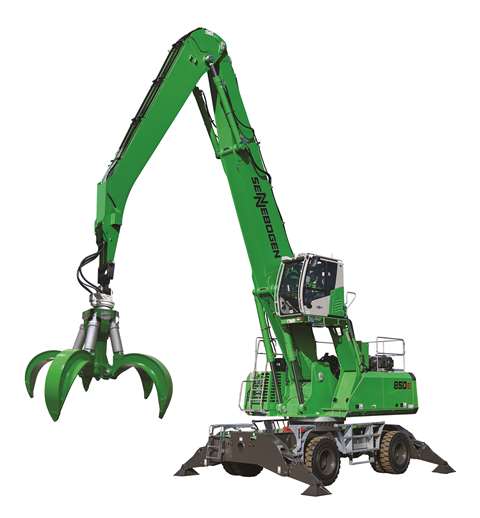 Sennebogen says the 850 E continues its focus on simplicity and dependability, achieving exceptional performance through intelligent hydraulic design without complex electronics.
The modular design concept allows customers to order the 850 E with a rubber-tyred or tracked undercarriage, and it can also be fitted with one of several boom and stick configurations providing a maximum reach of up to 21 m (69 ft).
The new 850 E is among the first models to feature the latest version of Sennebogen's popular Maxcab operator station, which is longer than its previous iterations and provides more space for the operator.