Series launch from Almac
By Euan Youdale04 April 2016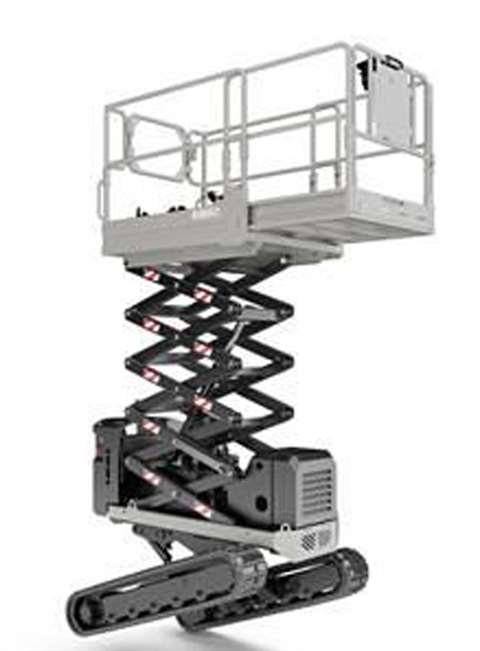 Almac will exhibit at Bauma for the first time and present a new series of its specialist track mounted scissors.
The Italy-based manufacturer started up just over two years ago and has now launched the three-model 70 series.
The Bibi 870-BL will include a new and bigger extendible and foldable basket with dimensions of 1.2m x 2.35m and offers a new engine, either a gasoline Honda Igx390 or diesel Hatz 1B40.
The Bibi 870-BL Evo, also equipped with the bigger 1.2 m basket, is powered by a Kubota Z482 bi-cylindric engine and provides new automatic levelling for any variation in surface and dynamic drive system (DDS ) for the change of the driving height.
A hybrid version, the Bibi 870-BL is equipped with a gasoline generator 220 volt, 2.2kw and Lithium battery power pack and represents the first hybrid machine for the company.
Almac will also show the existing Bibi 850-BL with its bi-levelling system for all rough terrain and slopes, up to 20° longitudinal and 15° lateral, while driving at 6m working height. New features on this bi-energy machine will be a new extensible 0.8m x 2.23m, foldable basket - 1.9m stowed height.
Also on the stand will be the Series 50, a more traditional scissor with compact design. The Bibi 850-HE is 80cm x 1.2m and has four automatic and independent stabilisers. It can work in two ways: on crawlers with maximum 6m working height on slopes of +/- 2°, or using the four stabilisers, maximum 8m working height on maximum slope of 24°. The machine is also equipped with the extendible and foldable basket up to 0.8 m x 2.23m, with a 250kg capacity.