Shortlisted companies - Civils Demolition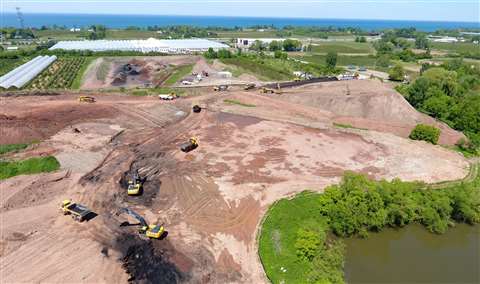 Country Canada
Project Beamsville Unlicensed Landfill Clean Up
Client District School Board of Niagara
An unlicensed landfill site was purchased with the goal of repurposing the site for a secondary school. All the construction and demolition (C&D) waste and contaminated material from the site had to be removed from the site and replaced with engineerable granular fill and clean fill.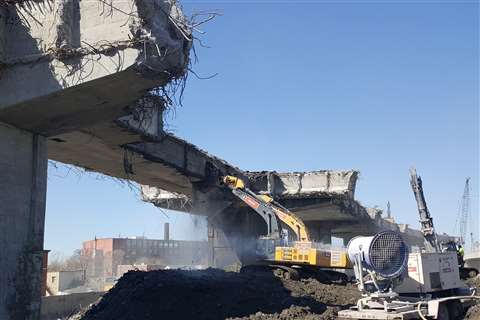 Country Canada
Project Turcot Interchange Reconstruction
Client Kiewit/Parsons/Holcim Joint Venture
Delsan-AIM entered into a contract with KPH Turcot in 2017 to undertake the demolition of highway structures associated with a major civil construction project in Montreal, Quebec.
In general, there were 15 structures to demolish, which included about 6 km (3.7 miles) of overpasses as well as a railway tunnel. The quantity of concrete debris was approximately 360,000 t, which was crushed and reused on site.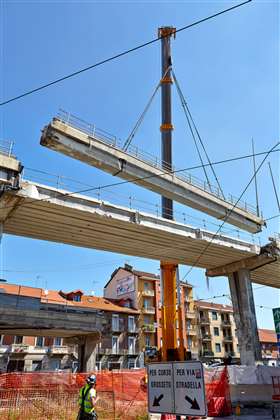 Country Italy
Project Turin Flyover Demolition
Client Cervit
The location is one of the key aspects of this demolition. The flyover, which is 1.6 km (one mile) long with four lanes, was about 50 years old and in poor condition. The decision was taken to demolish it and completely overhaul the city's road network system.
Despe disposed of the road surface contaminated with asbestos and demolished and dismantled all the flyover structures in reinforced concrete. The reclamation was carried out in confined areas with prefabricated warehouses, the demolition however was carried out along the edge of the flyover lanes using protection panels and canvas sheets.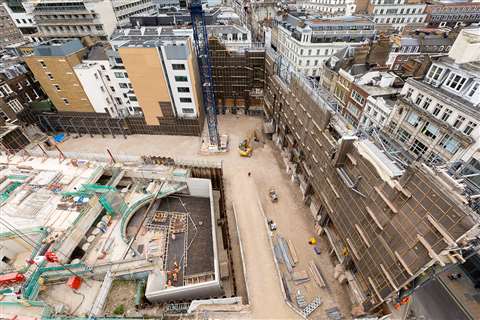 Country United Kingdom
Project 22 Hanover Square
Client Clivedale
Representing Erith's largest and most challenging substructure package to date, the 22 Hanover Square project saw it demolish a six-storey 1920s office block in Mayfair and create a four-storey basement. Phase One of the project required demolition of the six-storey property and single-storey basement, with key aspects including soft-strip, asbestos removal, demolition, temporary works and basement works. Phase Two focused on the substructure and basement works.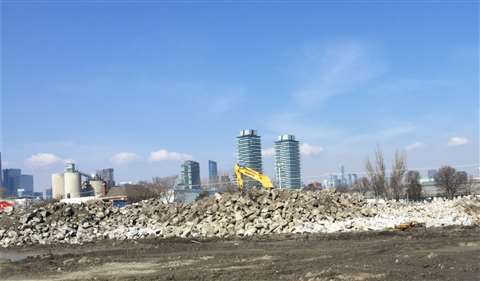 Country Canada
Project 51-63 Commissioners Street
Client Ellis Don Civil
Priestly Demolition was retained to complete site preparation and building demolition as part of the Waterfront Toronto - Port Lands Flood Protection and Enabling Infrastructure project. The project included above ground removals including fence removal, rail removal, demolition of two buildings, installation of perimeter swale and storm water ponds as well as removal of unused catch basins, manholes and abandonment of groundwater monitoring wells.