Shortlisted companies - Collaboration in Demolition
C&D Consultancy, DB Cummins (Jersey), JBV Demolition, States of Jersey, BDK Architects, Health and Safety Inspectorate, TFM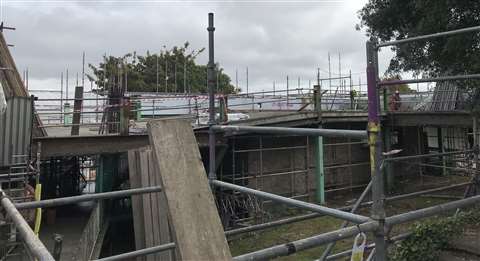 Country United Kingdom
Project Fort Regent Cable Car Station Demolition
The States Assembly of Jersey took the decision to introduce external expertise to help oversee the most complex demolition project the island had ever seen, and appointed C&D Demolition Consultants.
A steering committee was set-up and experts brought in to provide solutions for the demolition of the island's Cable Car and Ticket Office.
Transparency, trust and teamwork overcame a long list of challenges, which included the cliffside position of the building, accessibility of the site due to an historical fort and safely disposing of the materials.
There were no accidents and no incidents of noise or disruption at nearby locations.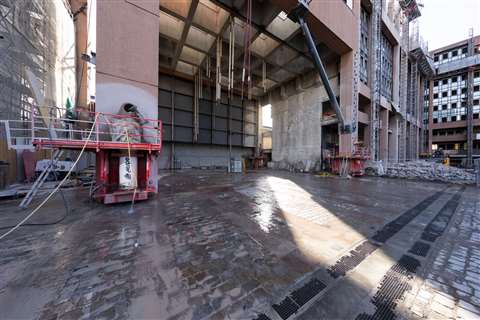 Country Italy/France
Project Cut & Drop/Lyon
The project is managed by a joint venture of Vinci-Cardem-Despe, where Vinci is the contractor for reconstruction, Despe is the demolition specialist and Cardem has taken care of logistics and management of debris.
Despe was assigned to the demolition of the entrance hall of Lyon Station (Gare de Lyon) in France consisting of two rectangular buildings (17.5 x 19 m, or 55 x 64 ft), 26 m (85 ft) in height. These were made entirely of reinforced concrete with a support structure with four reinforced concrete pillars and a reinforced concrete reticular structure that forms the roof and the suspension element of the internal mezzanine floors. The high-speed railway line passes 3 m (10 ft) from the buildings to be demolished.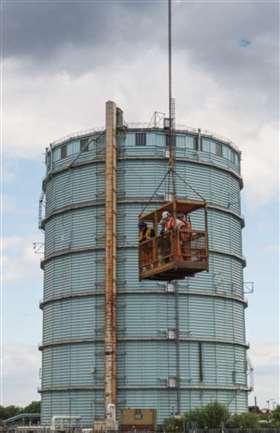 Country United Kingdom
Project Southall Gasholders
In the summer of 2018, the Coleman Group began work to dismantle the 90 m (295 ft) Man gasholder and Gasholder 1 (GH1) at the former Southall Gasworks site in London.
The gasholders are notoriously challenging to dismantle, as work is inevitably constrained by the environment in which they are situated.
The Man holder and GH1 at Southall were close to a major railway line and gas infrastructure, with a telecoms mast also located on the top of the Man structure. This dismantling project was also completed while work was under way on a major redevelopment scheme at the Southall Gasworks site, with shared access and logistics systems.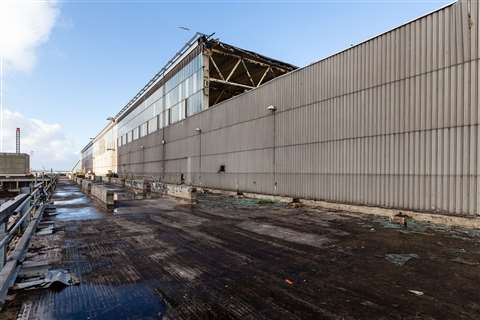 Country United Kingdom
Project Hinkley Point A Turbine Hall Demolition
For 35 years, the Hinkley Point A nuclear power station generated enough electricity to power three medium-sized cities – such was its scale, in fact, that its iconic turbine hall remained the largest free-standing structure in Europe for more than 22 years. Erith was awarded the contract to demolish the turbine hall.
The Hinkley Point A project involved a major collaborative effort between the client, neighbouring parties and local authorities. For example, not only does the Hinkley site host three nuclear power stations: Hinkley A (decommissioned), Hinkley B (operational – 500 workers), and Hinkley C (currently Europe's largest construction project – 8,000 workers), the area is also bordered by the Severn Estuary, an area of considerable ecological importance.