Shortlisted companies - Recycling and Environmental
Country Australia
Project Nickel West Old
Client BHP
In 2018 Delta Group was engaged to design and deliver an A$1.3 million (US$910,000) demolition works programme to deconstruct, decontaminate and remove the redundant H2 Plant, and to overcome a series of unique challenges to complete the work safely and to minimise waste to landfill in support of multinational public company BHP's charter.
Delta Group's carefully researched and engineered demolition, recycling and environmental methodologies resulted in an unprecedented (and unexpected) 99% of a total 2,700 t of waste diverted from landfill.
At peak, Delta employed a 10-strong workforce over a six-day shift (Monday to Saturday) to deliver the project on time, on budget and without incident.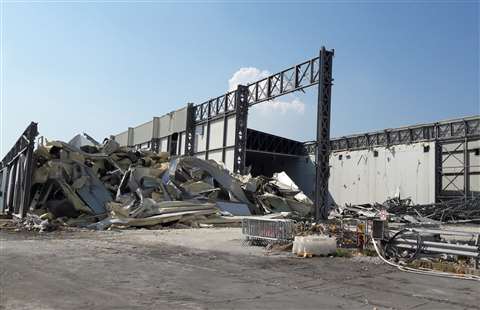 Country Italy
Project Demolition of Cold Rooms Plant
Client Fritav
The project involved demolishing six warehouses making up the former Fritav plant, which comprised cold rooms for the storage of animal meat and bordered a residential area in Tavazzano.
The most delicate aspects involved the recycling of expanded polyurethane contained in the cold rooms, in both the insulating panels and in the flooring. This material is highly flammable and bulky but it is very light. Several dumps refused to accept this waste, principally because there was more than 500 t of polyurethane, a significant amount which Despe nevertheless succeeded in disposing of.
In addition, it recycled 2,100 t of iron from metallic structures and reinforcement rods; 23,000 t of rubble, 1,200 t of asphalt, 500 t of insulating material and another 200 t of miscellaneous material, that was always broken down along with material of the same type.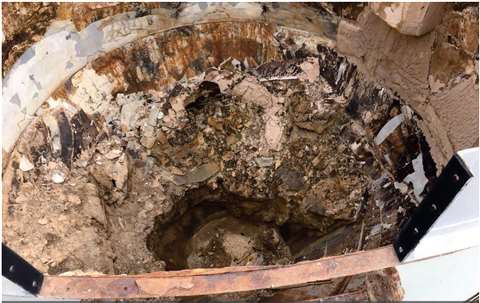 Country South Africa
Project Decontamination of demolition of redundant radioactive metallurgical complexes
Client AngloGold Ashanti
Over 50% of all gold ever mined originated from the mammoth Witwatersrand Basin in South Africa, where economic concentrations of uranium usually occur together with the gold. This resulted in expansive metallurgical complexes that produced gold, uranium and sulphuric acid. Having uranium in the ore stream led to contamination throughout the metallurgical plant complexes.
Four facilities were decontaminated and demolished as part of Phase I works of the AngloGold Ashanti Environmental Rehabilitation Programme.
A total of 27,847 t of scrap metals, from plants covering 79 ha (195 acres), were demolished, decontaminated and recycled, with 307,396 man hours worked without a lost time incident.
Country Canada
Project Centre Pier Demolition
Client Cameco Corporation
Priestly Demolition was retained by Cameco Corporation to demolish three buildings on the Centre Pier property that were used to historically store low level radiological waste material.
The scope of work included worker training, development of project plans, mobilisation, hazardous building material abatement, HEPA (high-efficiency particulate air) vacuuming of all surfaces, radiological scanning of all interior building surfaces, demolition (including environmental controls), salvage of historical interest items and waste segregation, processing and disposal.
Key features of the project were: no recordable health and safety incidents or environmental infractions during the project, which was completed ahead of schedule; more than 600 loads of building debris processed and sent for disposal at Port Hope; and historical items of interest were salvaged.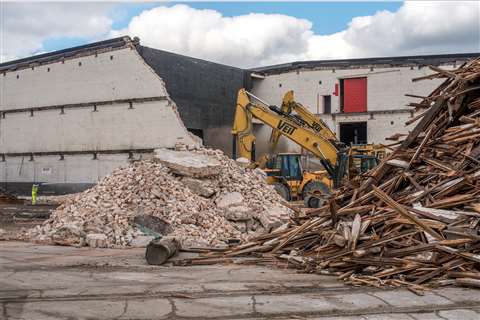 Country USA
Project Water Street Redevelopment, Machinery Row Demolition
Client Redevelopment Authority of Racine City
As part of the city of Racine's revitalisation of its Water Street Redevelopment Area, in less than a year, after years of neglect and disrepair, 15 dilapidated buildings containing hazardous waste equaling nearly 93,000 sq m (1 million sq ft) formally known Machinery Row were dismantled by Veit.
Veit harvested for re-use an impressive 3,067 cu m (108,000 cu ft) of old growth timber, reclaimed nearly a million bricks for reuse, salvaged over 2,400 t of metal, and finally recycled over 49,000 t of concrete. In addition, Veit complied with Racine's resident preference programme called Racine Works, which requires 20% of the project workforce to be Racine residents.
Given a short time frame, Veit successfully completed the project on time and within budget.