Shortlisted companies - Safety and Training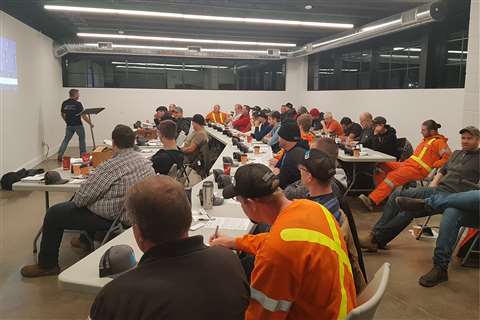 Country Canada
The years of 2018 and 2019 have been significant for Budget Demolition's safety programme. The investment has gained the company global recognition as well as opened countless opportunities and projects that were previously not achievable. Along with new facilities have come an engagement in the local community, taking the lead in promoting safety in the entire construction industry. The success of the demolition team's cultural shift has been noticed by the entire company, which is now moving into a culture shift for the entire multifaceted organisation.
Country United Kingdom
Coleman's says its business is built around its people. The group's training and development programmes attract and retain the best talent at an early age.
A clear career ladder empowers people to take charge of their own learning, development and career path with the company's support and commitment.
With training and experience expectations clearly identified, it says it can better risk rate and resource projects, ensuring all safety standards are exceeded through highly trained and experienced demolition professionals. The Coleman Group invested over £80,000 (US$100,000) last year on training.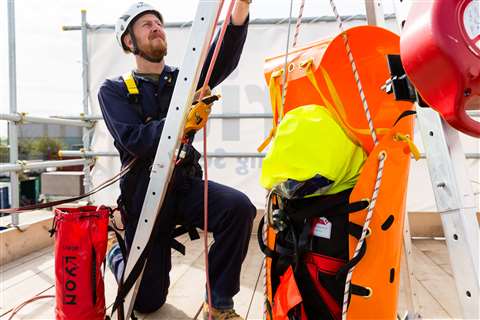 Country United Kingdom
In 2018, man hours have increased by 20% (to over 2.38 million) while the workforce has only grown by 15%. Even despite this growth, our accidents and dangerous incidents reportable under Riddor (Reporting of Injuries, Diseases and Dangerous Occurrences) remained at zero year-on-year 2017 and 2018, with first aid and near misses also at their lowest ever.
The team is proud to be championing the Trailblazer Apprenticeship scheme. Alongside this, the whole team is constantly being upskilled and trained on the latest equipment and procedures.
The in-house training team, Erith Training Services (ETS), now delivers over 100 courses, both onsite and at a purpose-built training centre. Employees have had in-house training spanning 11,000 theory and 1,500 practical hours.
Country United Kingdom
Hughes and Salvidge is committed to the health, safety and wellbeing of its employees. It annually invests close to £100,000 (US$125,000) on training employees and subcontractors and spends close to £50,000 ($62,500) each year on personal protective equipment. To ensure that employees' minds are being taken care of as much their bodies, the company launched its mental health programme to provide an extensive range of services and training and include the wider family unit.
The programme is run for the team, by the team, and is headed up by a lead mental health ambassador. The priority when formalising the programme was to arm employees with the knowledge and skill to spot a colleague in need and be able to assist with relevant and supportive information. Hughes and Salvidge also wants colleagues to be able to spot signs in themselves and self-refer.
Country Australia
The Australian demolition industry is currently experiencing a skilled labour shortage and further shortfalls in frontline roles such as plant operators are predicted to increase over coming years.
The success of future projects is underpinned by ensuring a suitably qualified workforce can be mobilised. Investment in personnel training and professional development has never been more important.
Liberty Industrial developed and implemented a comprehensive training and capacity building initiative to ensure the availability of competent and suitably qualified personnel for the delivery of technically complex demolition projects.
It identified three levels for oxy cutting; basic, intermediate and advanced, and developed an excavator operator training programme and invested in state-of-the-art excavator operator simulator technology.