Singapore to Alaska by Combi Lift
By Ian Vallely08 August 2016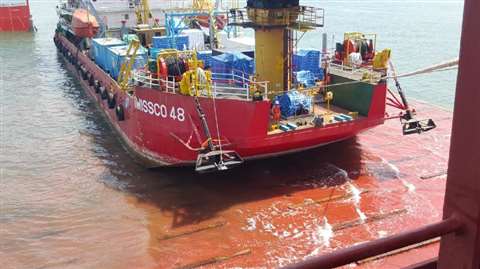 Combi Lift employed MV Sun Rise, a semi-submersible deck carrier vessel, to transport Swissco 48, a large accommodation barge unit from Singapore to Alaska.
The transport of Swissco 48, which measures 70.15 x 19.52 metres and weighs around 5,000 tonnes, took place in July 2016.
Combi Lift is an agent for PanOcean and a member of the Cargo Equipment Experts (CEE) network in Germany. CEE is a global network for equipment owners, including haulers, crane operators, tug and barge operators, stevedores and export packers, port operators, rail operators, riggers and skidders, surveyors, air cargo handling equipment owners and supporting industry, serving the heavy and outsized cargo industry.