Sinoboom moves into France
By Euan Youdale02 July 2019
Sinoboom France was officially launched during an open day at its premises in Tonneins on Wednesday last week (26 June)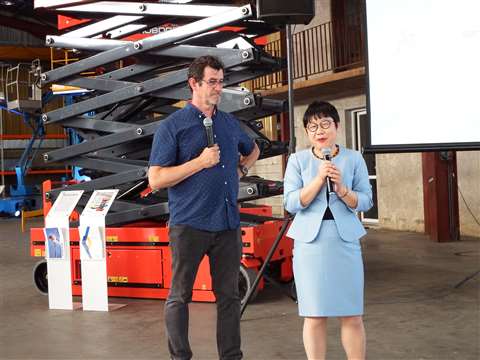 Sinoboom France is headed up by Daniel Duclos, a well-known figure in the access industry who pioneered the vertical mast with the Toucan product line, which was bought by JLG. He went on to establish rental company Acces Industrie and then manufacturer ATN in the same town. His tenure with ATN came to an end last year when it was bought out by Fassi.
He has now taken charge of Sinoboom France, in collaboration with the Chinese-manufacturer's head office, in Changsha. Referring to the new facility, he told AI, "Sinoboom is very awake to what is required and will make it happen. Chinese equipment is being accepted in Europe and Sinoboom's equipment is of a very high quality."
The 2,000 square metre premises includes a showroom, paint facility, maintenance area and offices located nearby. Sinoboom France is run by seven employees, including sales, service and technicians.
Sinoboom will initially concentrate on scissors in Europe and presented a range of products from its electric slab scissor product line at the event, with working heights from 5.8m to 15.8m. Live demonstrations were provided by Sinoboom engineers, and guests had the opportunity to test out the machines on the company premises for themselves. Further products from the range will be available in the near future, including vertical mast lifts.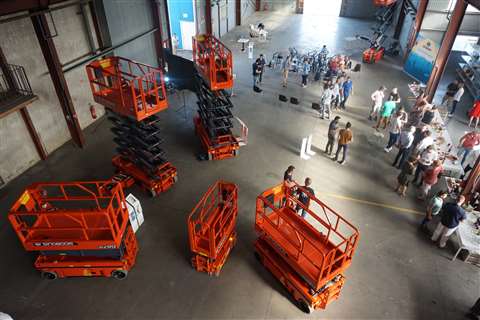 The event included presentations from Sinoboom's French and Chinese teams, along with warm words from a local rental customer who shared his positive experience of Sinoboom service. There was also a speech from IPAF Italy representative Maurizio Quaranta.
Sinoboom's general manager Susan Xu, said, "We are glad to welcome the Duclos family in joining Sinoboom.The European market is quite mature and needs mature services. Localisation is key in penetrating these markets, and Daniel has long-established with many contacts."
Xu explained Sinoboom has an ambitious goal for 2019, with aims to reach €3 million in revenue, and grow 30% to 50% each year over the next five years.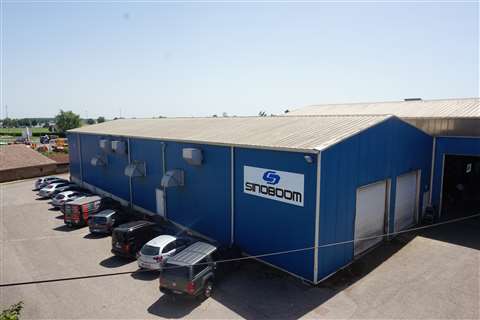 The company is now planning to establish itself further in Europe with a European headquarters, possibly based in the Benelux later this year. It will follow the new France subsidiary and another enterprise in Poland - Liftstore - which opened its doors last year and represents the Chinese manufacturer in the country.
Read more about the France venture in the next issue of AI.