Sinoboom sets up operations in Europe
By Euan Youdale02 October 2018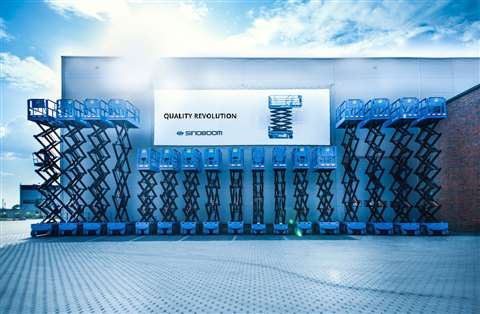 China-based aerial platform manufacturer Sinoboom has established an operartions centre for Europe, in Jawczyce, Poland.
Sinoboom said it is an important step in strengthening its international profile and it will include an experienced sales and after-sales service team including employees from Europe and China.
Erik Geene is the new CCO at Liftstore, Sinoboom's new strategic partner, based in Poland, and will be responsible for promoting the brand across Europe. Geene worked at Genie for almost 25 years as a sales director and was in charge of the used machines division. He joined after leaving Genie in July this year.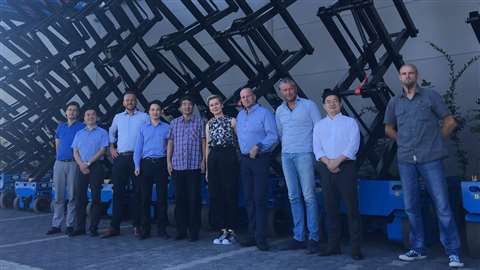 The division is now building a European inventory centre, stocked with machines, parts and accessories, while PDI work, training, technology, after-sales service and finance support will be introduced soon.
The first products at Sinoboom's operation centre will include the manufacturer's full range of electric scissors: the GN1330, GN1530, GN1532, GN1930, GN1932, GN2032, GN2046, GN2632, GN2646, GN3246, GN4047, GN4647, and the GN4655, with 1.4m width. They are all 'new-generation' products with many improvements to meet European customer requirements, including the use of nano paint technology for enhanced rust and corrosion protection. All machines with EU specifications will be labelled with the company's Q-Line mark.
Geene commented, "Sinoboom currently has the best scissor products on the market. This is one of the reasons why I chose to work with Sinoboom. Looking at the scissor products today, I am very confident that Sinobom will also develop the perfect boom range for the rental channel in the near future, starting with new launches this year at Bauma China and next year at Bauma Munich."
At present, Sinoboom has a stock of 250 new machines in Poland. Plus, Gizo Rental, one of biggest rental companies in Poland, has added 160 Sinobooms to its fleet. Gizo owner Grzegorz Niewiński, said, "We tested 13 units from June 2017; after half a year, we decided to take 160 more Sinoboom units."
Sinoboom's general manager Susan Xu and chairman Guoliang Liu, said Sinoboom is a family-owned company, with a wider family of 400 employees, "Today we are very glad that the Niewinski family and Geene family are joining our Sinoboom family. We warmly welcome more European friends to come to us and do family-to-family business.
"We are building a quality brand in the AWP industry with the family business and a long-term vision and strategy."