Skills shortage aids Australia
By Joe Sargent30 April 2019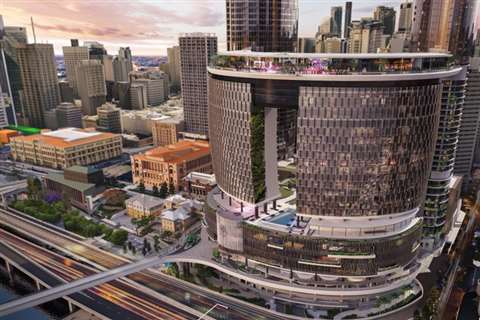 A decline has been seen in Australia's residential investment with Australian Bureau of statistics (ABS) figures representing a 21.7% downturn for approved residential units in February 2019 compared to February 2018.
During December the quarter-on-quarter difference was a deficit of 26.8%. It has however, been suggested that this decline will be beneficial in sustaining the Australian construction industry.
Other construction sectors that hire less construction workers are growing, particularly in infrastructure engineering.
An analysis of the ABS figures shows that for every AU$1 million (US$0.7 million) spent, 2.24 people are employed in the building construction sector, but for the same value the civil engineering construction sector employs just 1.06 workers.
This does not account for trade employment such as electricians so the real figures should in fact be higher.
The main point in this is that the fall in residential development will mean that a lesser number of skilled employees will be needed for these projects. However, their employment shouldn't be considered at risk as there is not a large influx of new skilled construction workers.
This would suggest that there is not going to be a big skills shortage in Australia in the near future, despite the fact that development of high-rise buildings has been slower, owing to a shortage of skilled workers in the past.
Sarah Slattery from quantity surveying firm Slattery said, "We see skills shortages as being more relevant, especially in the increased engineering spend which demands more highly skilled workers."
However, Slattery also warned that not every building industry worker would be able to adapt to major infrastructure projects.
Despite the decline in approved projects, large projects are still under construction. In Brisbane an AU$3.6 billion (US$2.5 billion) project to build the resort development of Queen's Wharf Brisbane is in it's third year of construction.
This month the Destination Brisbane Consortium which is in charge of the development named Sydney-based Multiplex as the preferred contractor for the major construction works.