Skyjack continues North American expansion
By Sarah McCay24 September 2014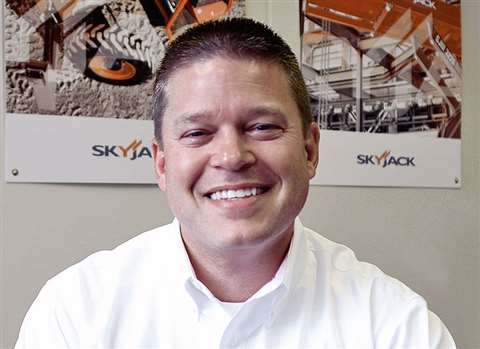 Skyjack has appointed four new regional vice presidents to oversee its recently expanded North American sales network. The appointments follow a restructuring of Skyjack's North American operations, which saw its previous three-region set up replaced by four regions while its national account structure has been strengthened.
Pat Quint has been appointed vice president for Eastern Sales Region. Mr. Quint has close to two-decades of experience in sales management. Prior to his promotion, he was Skyjack's Mid Atlantic Territory manager.
Matt Lyons has been promoted to vice president for the Central Sales Region, covering 12 states in the Midwest. Before taking on his new role, Mr. Lyons was Skyjack's Upper Midwest Territory Manager.
David Lillquist is the new vice president for the Western Sales Region. He brings more than 27-years of sales management experience to his new role. Prior to joining Skyjack, Mr. Lillquist was the regional sales manager for Ritchie Brothers Auctioneers in Minneapolis, Minnesota.
Mark Estock has been appointed vice president of national accounts and will be responsible for developing sales programs and new channels of sales and distribution as well as providing insight into Skyjack's product development and planning programs. Prior to joining Skyjack, Mr. Estock was director of global and national accounts at Hyster-Yale Materials Handling, a Greenville, N.C. based lift truck company.
All four vice president positions will report to Eric Liner, vice president of North American Sales for Skyjack.