Skyjack expands German team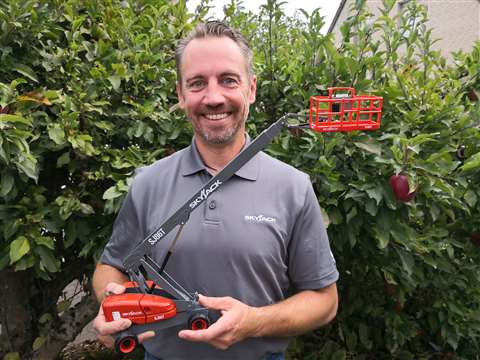 Skyjack has appointed Andreas Bub to its EMEA team as sales manager. Bub leads all sales activity across Central and Eastern Germany, including Berlin and Leipzig.
"We specifically searched for a team member who lives and breathes Skyjack's values of responsiveness, and an 'easy to do business with' attitude," says Andreas Stumpf, sales and operations manager at Skyjack Europe. "I'm delighted for Andreas to join the Skyjack sales force to further promote our brand within the German market."
Bub has worked in the MEWP industry for several years. Prior to that he was in the automotive industry before moving to Trackunit as sales manager for central Germany. Skyjack said his industrial experience was would help Skyjack's growth in the country.
"I am absolutely thrilled to be joining a renowned industry leader and looking forward to making a positive impact on Skyjack's German operations," says Bub.
In addition to sales representatives, service technicians, and parts department in Germany, Skyjack has its European headquarters in Oswestry, UK.