SkyJacks implements Syrinx software
By Thomas Allen07 July 2020
South African powered access rental specialist SkyJacks, based in Johannesburg and part of Waco International, has implemented Point of Rental's Syrinx software across its depot network, as of 1 July.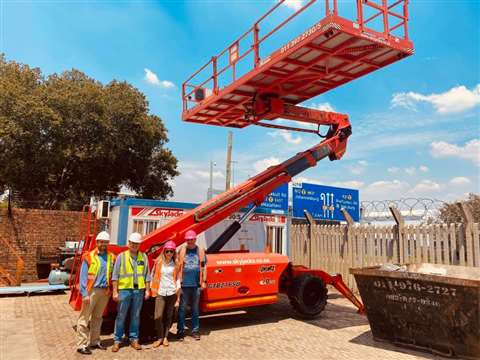 The company will be using Point of Rentals' inventory management systems and automating processes throughout the business.
Also, Syrinx's mobile Apps will be used to manage equipment remotely, and it is intended that the eSign feature and customer portal will make it easier for SkyJacks' customers to do business with them.
Alistair Bennett, Managing Director of SkyJacks, said, "Syrinx will help us streamline our rental and equipment maintenance processes."
Kelly Hoffman, Point of Rental's Business Manager for Africa, said, "When we look at businesses who will benefit most from our software, we're looking for partners.
"SkyJacks will benefit from our expertise and our software, but Point of Rental is going to benefit from their knowledge and suggestions as well."