Skylift buys Grove GMK4100L-1
Melbourne, Australia-based crane hire firm Skylift Crane Services has purchased a Grove GMK4100L-1 all terrain crane from equipment manufacturer Manitowoc. According to Skylift, it was looking to replace an older, five-axle Grove GMK5130-1 crane with a more compact machine that could better cope with the congested sites of downtown Melbourne.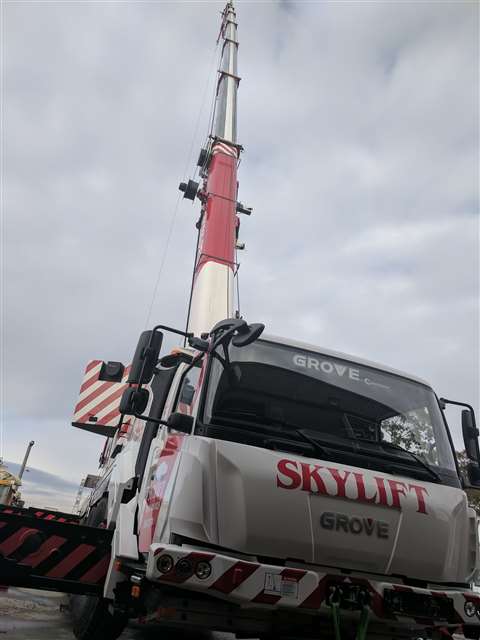 The GMK4100L-1, with its dimensions of 2.55 metres wide and 13.42 metres long, fitted the bill, as Dave Bresnehan, owner of Skylift Crane Services, explained, "We need smaller cranes with higher capacities and greater boom length as well as flexible outrigger positioning, so the four-axle GMK4100L-1 is a great fit. While it has a maximum capacity of 100 tonnes, its footprint is similar to the 80 tonne cranes in our fleet. It also works well as a taxi crane and has an extra boom, so it offers superior mobility and reach."
Manitowoc said that since joining Skylift Crane Services' 16-strong fleet, the GMK4100L-1 has been kept busy, regularly changing job sites and working up to five days a week.