Skyward gives drone operators instant access to airspace
By Thomas Allen18 October 2017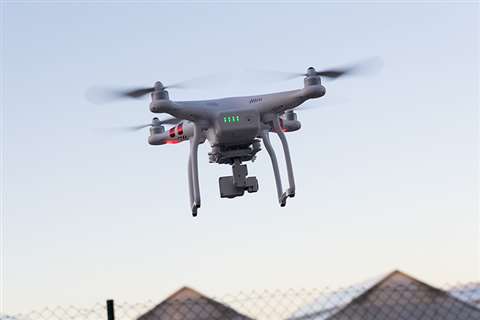 Skyward, part of US-based telecommunications company Verizon, is now allowed to give commercial drone operators instant access to controlled airspaces.
Previously, it could take months for commercial construction and engineering firms to gain unmanned aerial vehicle flight approval from the Federal Aviation Administration (FAA). However, with this new development it was said that the process would take seconds.
This has been enabled by the Low Altitude Authorisation and Notification Capability (LAANC) services from the FAA, available with Skyward's drone operations and management software.
As one of 12 members of the LAANC working group, Skyward helped to develop this capability, which removes the need for requests for authorisation to be submitted manually and automates the approval process.
Although the release of Part 107 of the FAA drone regulations significantly lowered the barrier to entry for companies that wanted to operate drones commercially, the rule also created an operational hurdle for companies in urban areas. This was especially true for early adopters who had previously coordinated directly with local air traffic control.
Mariah Scott, co-president of Skyward, said, "Based on customer feedback, we know most of their jobs are in controlled airspace and getting access to fly in these areas is one of their largest business pain points.
"Operators have had to wait 60 to 90 days to receive authorization under the existing system. Now, with Skyward and LAANC, enterprises can get approval to fly in just two clicks. With this hurdle gone, we can expect to see substantial adoption of drone technology at the enterprise level."
The programme will be rolled out soon at Cincinnati International Airport, Reno, San Jose, and Lincoln, among other airports in the US.