Small but perfectly formed
By Lindsay Gale20 March 2008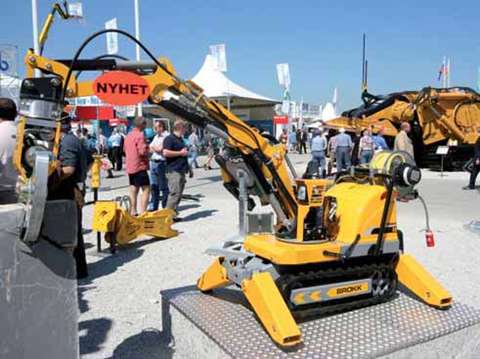 Brokk used Bauma to present its latest demolition robot, the Brokk 50, which replaces the Brokk 40 model. According to the company, the development of the Brokk 50 was a direct result of demands from customers for a machine that could work in tight, confined spaces and reduce the level of injuries to workers working in these areas.
Capable of entering a doorway just 60 cm wide, the new machine is sufficiently light to be carried by standard lifts and be used where floor loading is a major concern. It can also be driven up and down standard stairways.
Weighing in at just 475 kg, the Brokk 50 has a minimum width of 590 mm, minimum height of 940 mm, and is powered by an electric motor that produces an output of 5.5 kW. It offers a maximum tool carrying capacity of 70 kg. It is controlled from a hand–held controller via either radio or by a direct cable.
Designed to conform to the EU Vibrations Directive, it can be used in place of hand–held tools for light demolition inside a wide range of buildings, as well as for other applications when equipped with appropriate attachments.