Smart city tech goes underground
By Mike Hayes19 February 2020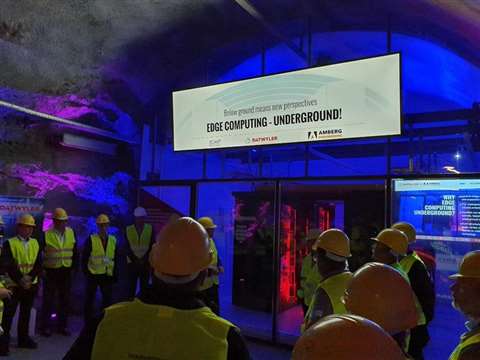 The Smart Infrastructure unit of industrial manufacturer Siemens Switzerland has joined a consortium working on a pilot scheme for the development of underground data centres.
The project – Edge Computing Underground – aims to help smart cities of the future overcome spatial problems and become more sustainable, using a combination of underground engineering and advanced information and communications technology.
In 2019, the Swiss Center of Applied Underground Technologies (SCAUT), together with Datwyler Cabling Solutions and Amberg Engineering, presented a prototype data centre with a modular design in Switzerland. Now, with the Siemens unit on board, the project will look to utilise its expertise in the operation of sustainable energy systems.
The consortium says urban areas of the future will have greater constraints on surface space than we currently contend with. The group's ultimate goal is to roll out a large number of underground data centres, which it says will additionally benefit from high energy efficiency and an extremely low carbon footprint.