Snorkel names new CEO, debuts range of products at ARA
By Lindsey Anderson24 February 2015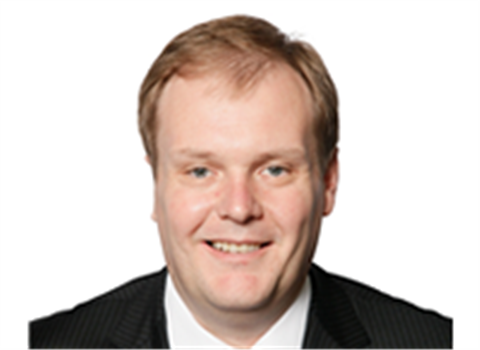 Using the 2015 Rental Show as its launch pad, Snorkel appointed its new CEO, Matthew Elvin, as well as debuted a new electric scissor lift range, its first mid-size telescopic boom line, as well as its first-ever telehandler.
Matthew Elvin, who joined Snorkel in 2010 as its president of Australia and New Zeland, has taken over for Darren Kell, who stepped down as CEO.
Elvin was previously managing director of Dynapac, and executive general manager at Clark Equipment Australia.
He started his career within the equipment service sector, and has significant knowledge of the manufacturing process. He holds an executive MBA from Mt. Eliza Business School and is a member of the Australian Institute of Company Directors (AICD) and the Australian Institute of Management (AIM).
Elvin has relocated from Sydney, Australia to Las Vegas to be based at Snorkel's new global headquarters, which is also home to Xtreme Manufacturing, the majority shareholder in Snorkel.
Elvin was on hand at The Rental Show to debut the company's new products, including the new line of electric slab scissors which are now available to order in North America. The family includes four models, ranging from the S3219E which delivers a 19-foot platform height from a 32-inch wide chassis, to the S4732E which delivers a 32-foot platform height from a 47-inch wide chassis. The new scissor lifts have been designed with a focus on the rental industry and include a number of innovative features that help lower total ownership costs.
Snorkel also showed its new line of mid-size telescopic boom lifts. The Snorkel 660SJ is a 66-foot rough terrain telescopic boom lift that includes a 6-foot, 6-inch jib. Built to handle tough environments, the 660SJ boasts an all steel cowling and boom, fully proportional controls for all boom functions, as well as a brand new tri-entry platform design featuring saloon-style entry gates and the new 'Snorkel Guard' secondary guarding system fitted as standard.
The Rental Show also saw the debut of the first-ever Snorkel telehandler. The Snorkel SR5919 is the first model of the brand new line of rough terrain telescopic handlers, which demonstrates the company's expansion of its products beyond aerial work platforms.
For full specs and details, see the March/April issue of Access, Lift & Handlers.