Snorkels for Simsur
By Euan Youdale13 January 2021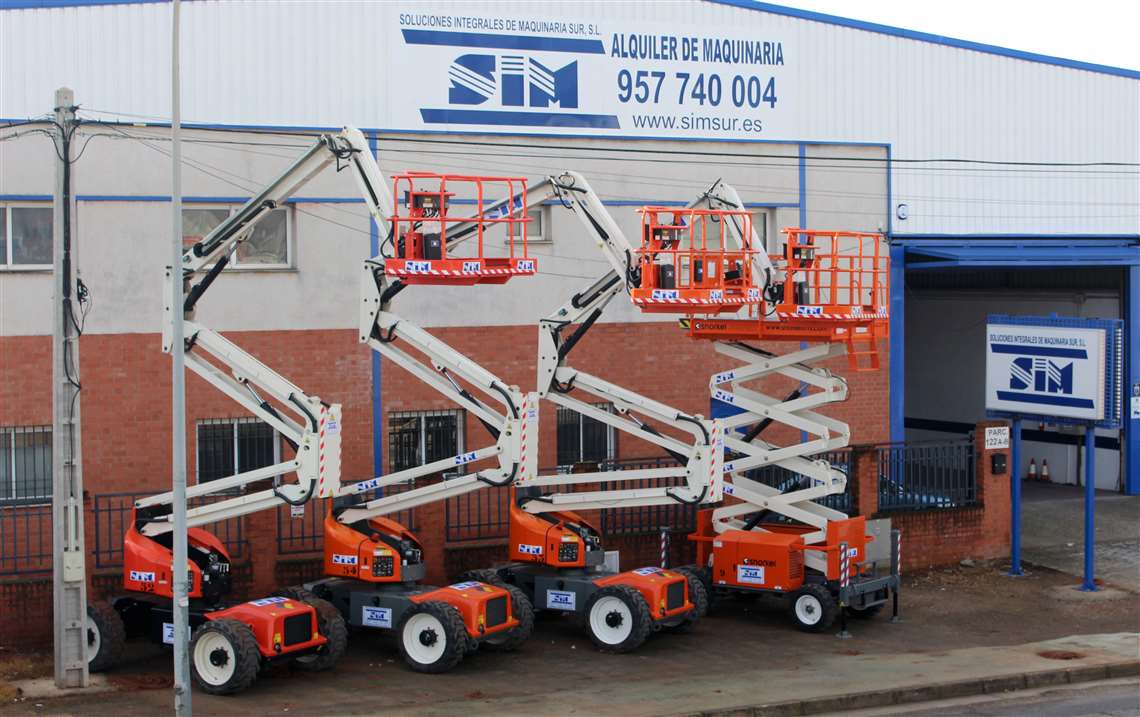 Spanish rental company Simsur is expanding its fleet with a recent order for Snorkel lifts, through Ahern Iberica.
The order, which includes multiple S3219E electric scissor lifts, S3370RT compact diesel scissor lifts, and A46JRT diesel articulated boom lifts, was received in January and delivered from Ahern Iberica's stock held at its facility in Madrid.
Headquartered in Córdoba, SIMSUR has three locations serving the Andalucía region in Southern Spain, including branches in Jaen and Malaga. A general equipment rental company, Simsur operates a significant fleet of work at height equipment, including MEWPs and telehandlers, as well as compressors.
Simsur managing director, Marcos Barranco said, "We have had some Snorkel lifts in our fleet since 2015 which have performed really well for us. As we were looking to expand our current fleet, the Snorkel products stood out to us for this reason. We are also very confident in the capabilities of Ahern Iberica to deliver excellent customer service and technical support."
Enrique Garcia, managing director for Ahern Iberica, said, "We are honored to receive this order from SIMSUR, and are pleased to be building upon their initial investment in Snorkel back in 2015, which has been successful for them. With our enhanced presence in Spain through our Ahern Iberica facility and nationwide coverage, I am sure that we will continue to deliver high levels of service to SIMSUR across their locations."