Soft markets hit Terex results
By KHL Group21 October 2015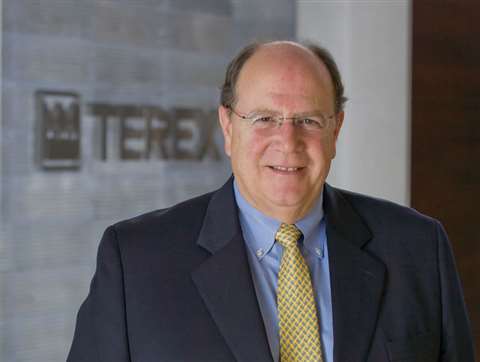 Terex's revenues for the third quarter of the year were down -9.3% on the same period last year to US$ 1.64 billion. The company's net profit for the quarter fell -32.1% to US$ 43.6%.
In the year to date, Terex's revenues were -10.1% lower than for the first nine months of 2014, at US$ 4.97 million. Its net profit was some -45.9% lower at US$ 129 million.
Commenting on the results, Terex chairman & CEO Ron DeFeo said, "Our marketplace remains challenging."
He continued, "As mentioned last quarter, we are seeing pricing pressure in the marketplace, which to date we have been able to mostly offset by reductions in material input costs. We continue to execute very well against the cost saving initiatives that we have previously communicated. We also continue to make progress towards the completion of the merger with Konecranes Plc, which when combined with the improvements already underway creates a compelling financial improvement story in an otherwise flat market."
Only Terex's materials processing division, which makes crushing and screening equipment, saw an increase in revenues in the third quarter of the year. Its sales were up +2.1% to US$ 159 million. Meanwhile, the Aerial Work Platform (AWP) division, which makes and markets products under the Genie brand saw a +16% increase in operating profits, despite revenues falling -4.2% to US$ 574 million for the quarter.
There was also only a small fall in revenues for Terex Cranes, where revenues for the quarter were -2.0% lower than the same period last year at US$ 411 million.
However, sales at Terex Construction were down -13.7% at US$ 180 million, and quarterly revenues for the materials handling and port equipment business dropped -21.7% to US$ 367 million.
Mr DeFeo said, "Given where we are in the year and the challenging environment we are operating in, we believe we will be at or near the low end of our previously announced earnings guidance for the full year 2015."