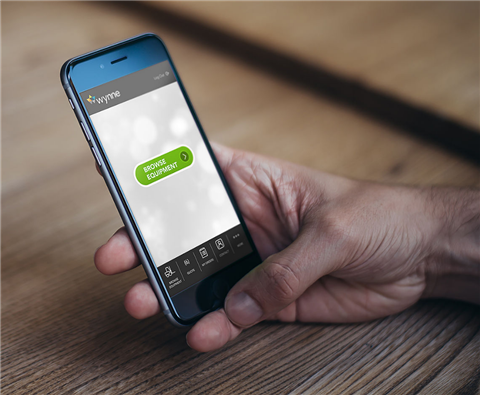 ALH: What do customers want from rental software?
Greg Bennett, vice president of sales, Point of Rental Software: Customers want data accessibility – to be able to see the heartbeat of their business – the second they need it. They want mobile apps, so they can do business on the road, in the warehouse, on the jobsite, anywhere their business takes them. They want their rental software to be easy-to-use, easy-to-understand and trustworthy.
Mary Crosslin, co-president/COO and Kara Lawrence, co-president/CEO, Alert Management Systems: We hear from clients looking for better inventory tracking, but in today's day and age, businesses are looking for ways to reduce touch-costs for themselves and their customers, and to leverage new technology that makes the most impact to reduce costs. Electronic signature capture, document management, credit card processing (especially when tied to a customer portal or when a client can pay online or by device), graphical dispatching and integration to GPS and other products to save time and reduce re-work.
Mac McAlister, marketing assistant, Unique Business: Full control over inventory, service and repairs, integrations with other software solutions including accounting packages, ease of use, efficiency, reliability, flexibility, fully customizable interface, compatibility, telematics, mobile and onsite or cloud hosting.
Ron piccolo, executive vice president of sales and marketing, SmartEquip: Information. While software certainly helps rental companies keep track of assets, manage AR, AP and the GL, it is the data or information that is collected and analyzed that is the holy grail. In a business that requires such an intense capital investment, the profitability is truly found by managing the small day-to-day operations. Management relies on their software to help them make data-driven decisions when it comes to their fleet. Managing asset life cycle and total cost of ownership is the key to our industry and understanding if it is time to repair, rebuild or replace an asset is paramount.
Helen Sowerby, director of business development, Wynne Systems: As technology continues to develop faster, there is still a fundamental question about what customers want from their rental software. At Wynne, we believe in developing a solution suite to support individual company business flows and processes. Our systems are designed to support a company's specific competitive advantages and processes rather than dictate processes. This enables us to enhance a company's best practice through automation and systems efficiencies.
At one end of the spectrum, customers are still looking primarily for a billing engine that will also let them keep track of their equipment. This is the universal base point for customers, they need to know what they've got, where it is, how much assets are earning for their business and ultimately, they need to invoice their customers. For some customers this is all they are looking for, and depending on the size of their business, the nature of their fleet and the type of customers, this may well be all they need.
However, for many customers this is only a starting point. Once their business starts to scale, their product base or market segments start to diversify, the requirements from their rental software start to scale outward. Maintenance and service management, procurement and complex asset management, sales and consumable management, customer management and sales rep functionality all come into play.
And these days, technology has become the additional driver for many rental companies when they are looking at software. Mobile apps and portals take rental tracking and management into the field or to their customer's jobsites. Telematics integration to get real time data feeds back from equipment to maintenance teams, GPS tracking to show exactly where equipment is and a central location to manage all this data and enable accurate and timely reporting.
The underlying four elements that no software can be without:
n Security Whether looking for a billing engine or the most technologically rich solution on the planet, if it doesn't come with built-in security then they are potentially putting their entire business and reputation at risk.
• Stability Businesses need to know that the software they use is provided by a credible business that will be around for the long haul.
• Flexibility This is the key to adapting
as rental business grows or changes, the last thing companies want to do is to be forced into changing their rental software because they have outgrown it, or because it cannot adapt to new ways of working.
• Scalability Businesses that are growing need a supplier that can support both domestic and international growth. Differences between states and countries can be a big hassle without the right software in place.
Alex Kress, general manager operations, Texada Software Inc.: Users will always want software to accomplish more, make processes more efficient, improve accuracy, reduce costs. Rental software is not exempt from any of these. Clients that implement Texada's SRM have the flexibility to configure the application to suit their business needs. A robust rate structure, special pricing, different billing cycles, integrating equipment service, total inventory control - these are just the beginning. The next generation of rental software is also mobile, accessible from anywhere at any time.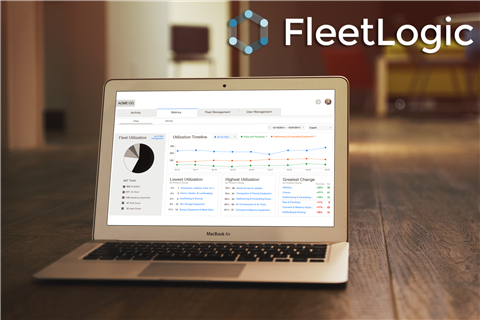 ALH: What are the biggest changes your software for the construction and rental industries has undergone in the last year?
Bennett First, the construction industry is changing. Companies aren't settling for the inefficiency of having equipment sitting unused on a lot – not when they could be renting it to another jobsite, renting it to a subcontractor or even making it available for general rental.
Point of Rental is changing as well – we've moved quickly to provide several software options that will take care of any type of rental operation. Rental Essentials is our quick, on-the-go software that can handle smaller, straightforward operations, and it's getting more robust each development cycle. Rental Elite is a full ERP solution we brought to market in 2016 that can handle the largest fleets in the world. The speed of rental is really fast; we're always working to ensure our customers are keeping ahead of the pace.
Crosslin and Lawrence: This last year has been a big development year for Alert. We have created Document Center for a single point of entry for batch transmission of tickets, attachments, statements, etc. We also expanded our integration with a second credit card processor to provide more credit card access to Canada and for other clients who wanted to examine other processing options. We integrated our emailing services completely into the Alert software to eliminate any third party products, and to streamline some of the limitations encountered by using other email services.
McAlister: We have added and updated our mobile-based suite of products, added GPS and telematics capabilities and launched a more flexible, configurable UI.
PICCOLO: Over the past year, SmartEquip has significantly grown the number of manufacturers and suppliers that are available on our network. In 2016 we increased the number of suppliers on our network by more than 70 percent. We now offer access to more than 240 manufacturers and suppliers (parts and product support content) globally.
Sowerby: The biggest change we addressed this year was to meet our customers' need to extend the capabilities of their rental and asset management system outside of the office. Businesses want to extend their reach to their remote employees as well as their remote client jobsites. We have added new mobile features to expand the reach of the software out of the office to remote employees and all the way into the hands of end users. Renters can now use their mobile device to find and rent available equipment and manage their accounts. Enabling the company's remote staff and end customers helps reduce the friction and the level of effort in the entire renting process. The rental process is evolving from multiple phone calls, to managing on a computer, to the Internet and now to a mobile device that is always available.
We also have a jobsite portal that allows jobsite personnel to access a catalog of equipment that they can order for their jobsite. The order then electronically flows to the back office who can either fulfil the request with their company-owned equipment or re-rent. The portal then manages the entire supply process from tracking the asset location through to billing, job costing or allocation.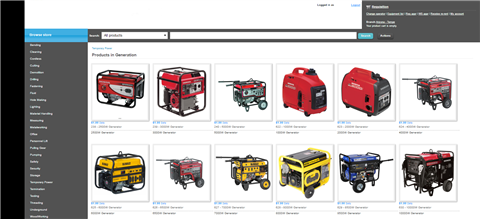 Wynne's Job Site Portal takes the complexity out of managing equipment at one or more jobsites. The portal gives equipment managers, jobsite foreman and procurement personnel real-time visibility of their equipment. They can track owned and rented equipment at each jobsite and in the yard, manage transfers between sites and allocate costs back to the specific project or job all over one integrated paperless system.
The jobsite portal provides a simple e-commerce interface to Wynne's construction software. Jobsite personnel simply log into the jobsite portal and select what equipment they need by clicking on a picture of the item. Standard equipment rates can be displayed up front in the portal to reduce surprises and if it has to be rented in from outside then preferred vendor rates can be shown. Once an item is chosen, they select the quantity needed, when they need it, and where. Each request is accompanied by a job or project costing information including task or project sub-codes for cost allocation.
Personnel can also go into the system and see exactly what they have assigned to each project. They can view outstanding requisitions and pending orders, what is on rent as well as what was off rented in the period. This lets them check that they are not being charged for something they shouldn't be and alerts them if they still have something onsite that needs to be picked up. They can also manage their project budgets and see all their costs per period in one consolidated location. The jobsite portal along with mobile applications support a paperless process for construction businesses.
Kress: Definitely the digitization of documents and enabling the mobile work force. Many of our current clients are asking to provide the ability for onsite service technicians to complete work remotely with a mobile device. FleetLogic, by Texada Software, not only gives mechanics the ability to update work orders from a mobile device, it also enables the dispatching and scheduling of delivery drivers.
ALH: How do people know their data and information is safe and secure?
Bennett: As far as protecting your company's data from internal misuse or theft, each user gets a unique ID and password, and actions are tracked by user. Owners can assign managers; managers can assign everyone else different levels of access depending on what's relevant to their jobs. For example, owner approval is required to modify a closed or completed contract. We've been in the industry for 30-plus years and have more than 500 years of in-store experience in our staff; we've seen pretty much everything someone might try to do, and we've taken steps to protect ourselves and our customers.
On the customer's side of things, Point of Rental's integrations provide for end-to-end encryption and tokenization – basically, customer credit card numbers and other sensitive information isn't stored on your server. Instead, a token is stored, which must be verified by a third party. That process protects your customers. When it comes to protecting your data against outside threats, everything our software touches on our end is compliant to the most secure PCI requirements.
Crosslin and Lawrence: Our clients' data is their own data that rests on either their secure premises, or in our secure data center. However, we understand that viruses, natural disasters and hiccups still happen. That's why we educate our clients frequently on the need for backups and good network hygiene, and offer a product called Alert EasyVault. Alert data is securely backed up every night by one of the largest backup companies in the industry, and we assist our clients in loading their data back in the event of a loss.
Since we understand the need for safe and secure applications, our integrated credit card product is powered by one of the most advanced companies in the industry, PAYware Connect by VeriFone. When our clients process credit card transactions through their Alert EasyPro software, the transactions are processed through the PCI/DSS certified application, and securely processed.
Our latest release of Alert EasyPro offers, baseline, a new secure email platform. The features that will replace our previous product are coded with up-to-the minute encryption technology.
McAlister: We have fully encrypted 128 SSl security layers and industry-beating access control. We also run on Oracle database providing the best-in-class data warehousing capabilities.
Sowerby: Wynne is committed to keeping our customers' data secure and safe. We have stringent controls on how we manage and audit customer's data that is complaint with SOC 1 type 2 standards. That means we have a strict set of procedures and controls as it relates to data handling and management and that is examined by an independent auditor every year to ensure compliance.
Wynne provides enterprise grade firewalls and antivirus protection to make sure we are safeguarding data. We also update our firmware and programs routinely to make sure we are up to date on all our systems.
Kress: Texada's Systematic Rental Management is hosted for our clients in a secure Tier 2 facility which provides the necessary redundant systems for backup, Internet, hardware replication and power. The application is delivered to users via a website secured via SSL by Geotrust. SSL encryption is a mandatory level of security which ensures users that data passed between their browser and our servers is protected. Add in a multi-factor authentication for users and your data is secure.
Additionally, Texada schedules regular security and penetration tests completed by outside contractors who try to "break" into the application, database and servers. These tests help us identify any security concerns to address.
Lastly, we strongly recommend to our users that they enable complex passwords, passwords requiring numbers, letters and special characters and that they configure the application to request users to change their passwords at least every couple of months. All of these settings are available in SRM.