Sole UK/Ireland distributor appointed by Rubble Master
By Lindsay Gale01 April 2009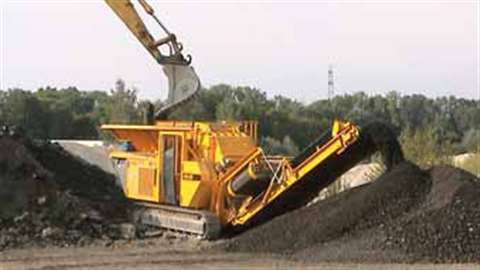 Austrian compact mobile crusher and screen manufacturer Rubble Master has appointed Haulmark Equipment as its sole distributor for the UK and Ireland, with effect from 1st April. Haulmark has been supplying Rubble Master equipment to the midlands and north of England since 1999,
The new agreement doubles the geographic area that Haulmark will supply, and the company expects that it will also see a doubling of sales .
According to Haulmark managing director Richard Yarwood: "We are delighted to be awarded the distributor rights for Rubble Master products in the UK and Ireland. The Rubble Master compact recyclers have become a synonym for recycling equipment. They are very well designed machines that really meet the requirements of the industry and have an unrivalled reputation, so we're proud to supply them."
Haulmark was founded in 1992, from which date it has supplied equipment to the demolition, recycling and rehandling industries, and in 1995 was incorporated into the ECY Group of companies.