Soosan builds 1000kg capacity truck-mount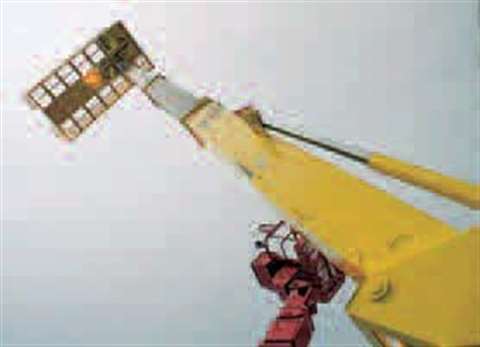 The unit offers a 20 m platform height, and according to overseas sales team manager HanJoon Sung, it is aimed at bridge construction and five- to six-storey construction projects. Mr Sung sees the unit's 1 tonne capacity as its major selling point. "The common basket capacity in Korea is 250 kg," he told AI.
In addition to its truck-mount, Soosan builds scissor, stick and knuckle boom platforms for the domestic market. Mr Sung said, "There are two markets for these products in Korea, general industrial applications, and especially shipbuilding."
Korea has enjoyed a position as the world's pre-eminent shipbuilder for some years, but with China posing it serious competition, Soosan is beginning to export its products.
"We are active in exporting to China, because the Chinese ship building market is growing so fast," said Mr Sung, "This year we expect to deliver 150 to 160 platforms domestically and maybe 20 or 30 to China. The exchange rate is a problem though." According to Mr Sung, this represents about an 85% share of the Korean self-propelled platform market.