Speaker line-up announced for PASMA conference
By Euan Youdale11 September 2019
PASMA has announced the speaker line-up for its annual conference, the largest event in the UK dedicated to mobile towers and prefabricated tower scaffolds.
The free, all-day event takes place 26 September at the Forest of Arden Marriott Hotel in Coventry, UK, is open to all those who have an interest in towers.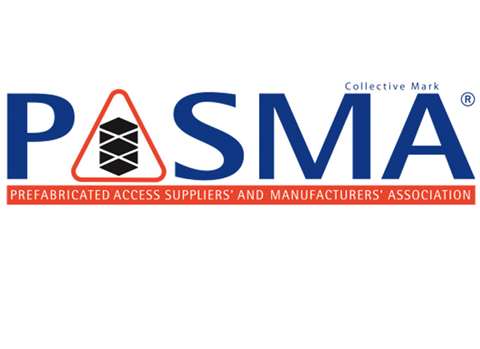 Highlights will include Chris Debrick, Transport for London (TfL), on how TfL is working with PASMA to radically improve the way they work at height. Later Debrick will join Paul Ormsby, GES, and Barri Millar, Association for Project Safety, for a panel discussion on the challenges of managing work at height, drawing on experience from their own careers, which have involved lighthouses, large-scale events and transport.
Katie Kelleher, crane operator and owner of KatieCranes.com, Gillian Rutter, Hire Access and Skyward Training, and Gail Hounslea, Ladderstore.com, will take part in another panel discussion on why there's a lack of women in construction and what we can do about it.
Delegates will also see towers used in smart, innovative ways in an outdoor showcase – from the simplest podiums and mobile access towers, to more complex builds involving cantilevers, bridges and stairs and finally, advanced configurations that are built to specification. It is an opportunity to meet the PASMA Hire & Assembly and Manufacturer members who supplied and assembled the equipment, find out what paperwork and training was required for each build, and see how towers can help people work at height safely and efficiently in all sorts of scenarios.
Stephen Kane, Ridgeway, and Pete Harley, STS Access, will be sharing case studies of the most interesting jobs they've been involved with and the process they went through to design a safe way to access seemingly inaccessible areas.
Plus, attendees will learn about new developments and insights in tower safety and get advice on preventing falls from height from PASMA. There will be updates from the All-Party Parliamentary Group on Working at Height which is chaired by Alison Thewliss MP and the No Falls Foundation, a new charity dedicated to preventing falls from height and helping people affected by the consequences of a fall.
The day will end with closing remarks from PASMA's managing director, Peter Bennett, who recently received an OBE for his contribution to height safety.
The event is ideal for anyone who buys or sources towers for their company, employs, hires or manages people who use towers or has responsibility for the health and safety of people who work at height.