Special equipment expansion at Gunco
By Euan Youdale26 October 2016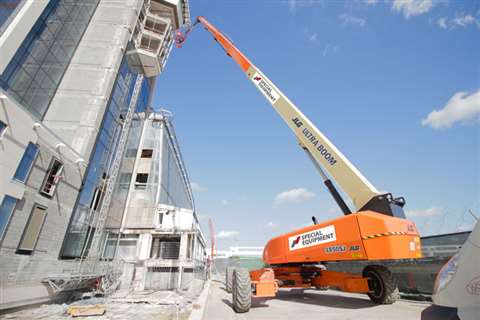 Gunco, part of the TVH Group in the Netherlands, has enlarged its fleet of special equipment for the European and Middle East markets.
With a fleet of 120 heavy duty telehandlers, mini-cranes and aerial lifts, the Special Equipment division aims at providing solutions for jobs accessible with niche equipment.
Guillaume Getas, global rental manager, said, "The goal of Special Equipment was initially to meet the demand from our own branches in Europe and boost our equipment time utilization to internal customers."
Now the company is launching the second stage of the initiative by promoting it in countries where the Group has no rental operations. Mr Getas added, "Thus, we provide machines, spare parts and services to selected external rental companies with no involvement of Special Equipment into the end user market. A transparent market approach is a gage of trust for our partners."
Erwin Geurts, in charge of operations at Special Equipment is confident the fleet will double in size in the next two to three years. "We are always on the lookout for new concepts which will strengthen safety and productivity at height.
"High value equipment versus low market demand is the perfect targeted ratio when we budget our investment. Through our global network and ability to plan requirements and transport machines, we are able to boost utilization rates to an acceptable level, hence our rental rates remain attractive and financial utilization in line within our Group's standards."