Speedy benefits from video telematics
By Thomas Allen24 August 2020
UK-based rental company Speedy Hire has reported a 35% reduction in road collisions and a 40% fall in the cost of 'at-fault' claims for its fleet of delivery and service vehicles, after two years of working with video telematics company VisionTrack.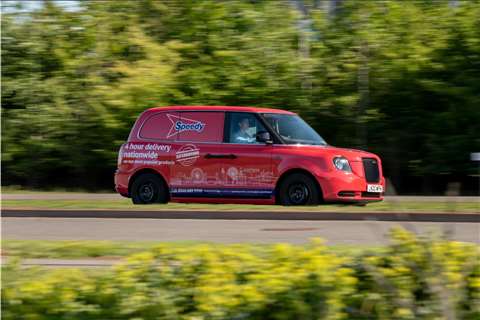 VisionTrack's multi-channel digital video recorder was initially used on Speedy's heavy delivery trucks, providing a five-cameras connected to the cloud-based IoT platform Autonomise.ai.
Since then, Speedy has installed VisionTrack's VT2000 connected cameras on all small light vehicles and digital videos on all its new commercial vehicles.
Advanced Driver Assistance Systems (ADAS) have also been incorporated for the company's overnight trucking fleet to help prevent incidents.
The technology gives Speedy access to high-definition video footage of road incidents, which can be viewed on the platform within seconds of them occurring.
Gareth Jones, Road Risk Manager at Speedy Asset Services, said, "VisionTrack's video telematics solution is playing a crucial role within our fleet strategy, protecting staff and other road users as well as targeting reductions in insurance and operational costs."
He added, "The quality, accuracy and reliability of the technology means that we have achieved 100% performance in footage use, so we have been able to successfully target our safety- and insurance-related goals."
Insights from the video telematics are also being used by Speedy to better understand driving styles and identify risks. This enables the company to tailor training to specific drivers, as well as understand how incidents can be avoided.