Speedy downplays supply chain issues
By Belinda Smart09 September 2021
UK tool and equipment rental company Speedy's trading update to August showed a solid performance despite the pandemic, with UK and Ireland core hire revenue for August 4% ahead of the corresponding period in FY2020 and 3% ahead for the year to date.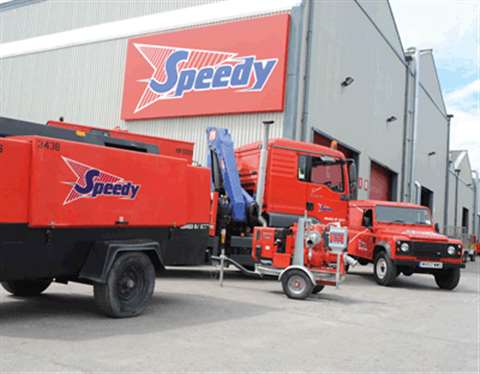 A priority for Speedy is investment in emissions reducing equipment, with £35 million invested in its rental fleet for the year to date, significantly focused on sustainable products.
The update said extended supply chain lead times had not created any "material impact" on Speedy's hire fleet availability.
In a statement released in advance of Speedy's Annual General Meeting later today Speedy said it was "trading in line with the Board's expectations," while Chief Executive Russell Down commented that the company's "positive momentum has continued, with trading remaining strong."
"We have significant headroom within our bank facilities which enables us to invest in our strategic priorities and take advantage of the encouraging market backdrop," Down said.
The Group confirmed asset utilisation rates have improved and for the year to date are 2% ahead of the comparable period in FY2020. Meanwhile overheads remain "tightly controlled."
Speedy will announce its interim results on 17 November 2021.